AXA 2400 Power Coil
The best you can get
With ITW GSE's unique, patented Plug & Play compensation system, you obtain a unique voltage quality at the aircraft plug! The Plug & Play system is based on a true individual phase regulation combined with a predetermined model of the actual cable installation. Therefore, the voltage quality at the aircraft connector is simply the best you can get!
The AXA 2400 Power Coil is even designed to fulfil the coming ISO 6858 standard that requires max. phase unbalance of less than 4 V and a phase angel of 120° +/- 2.5%.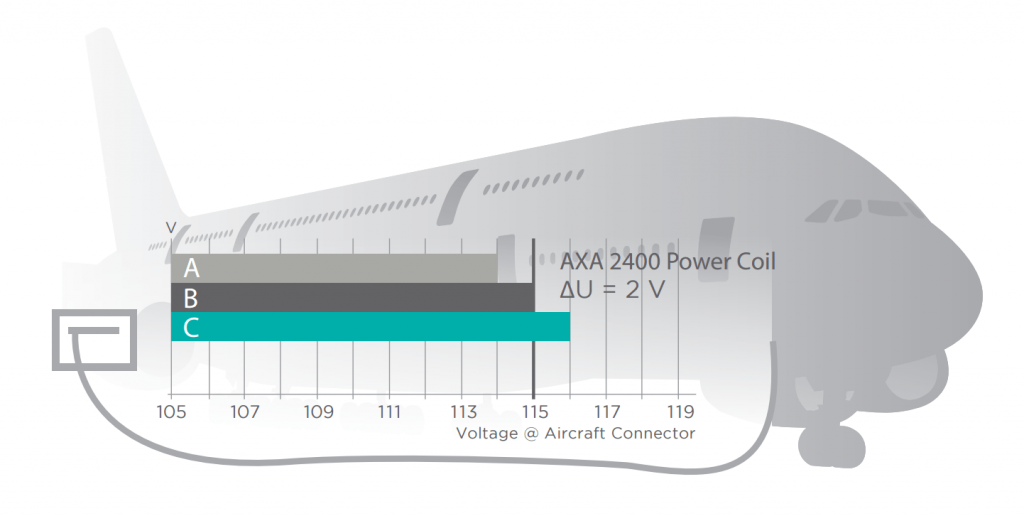 Support and inquiries
Need help?
 +45 63 18 60 00