Solid State Ground Power Unit
GPU-400 & GPU-600
The Hobart GPU-400 and GPU-600 Solid State ground power units provide precisely regulated 28 volt DC service with minimum noise.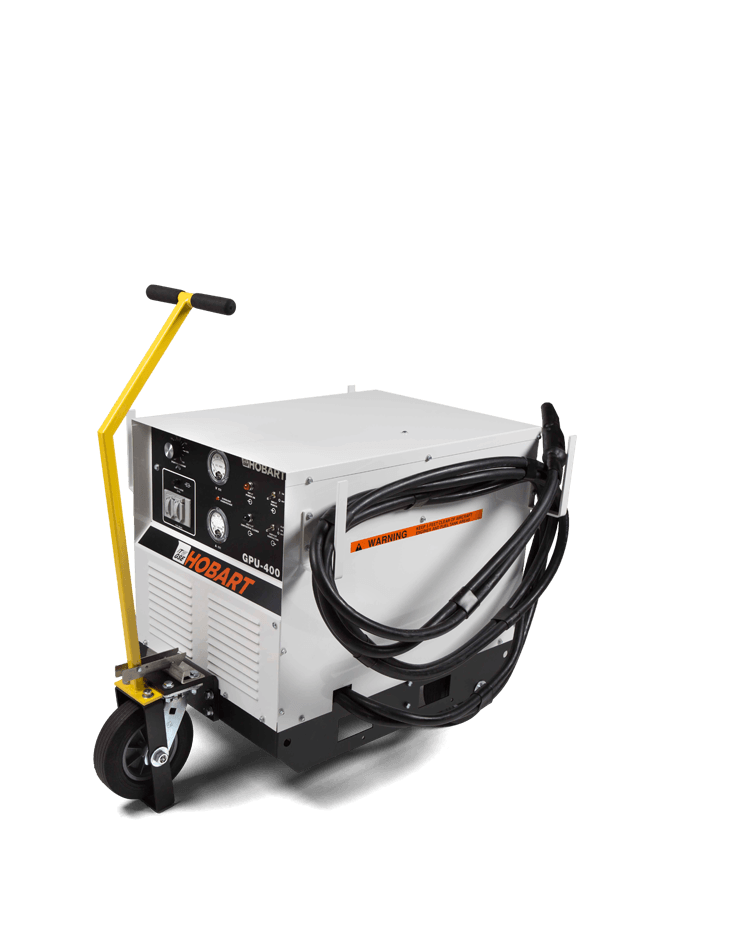 These reliable solid state GPU's are equipped for engine starting in the current limiting "soft start" mode recommended by most airframe manufacturers.
Specifically developed in response to customer needs, the GPU-400 and GPU-600 supply the fully regulated, dependable power required by today's more demanding aircraft.
The GPU-400 delivers 400 amperes continuous to 1600 amperes peak for starting. The GPU-600 delivers 600 A continuous to 2000 amperes peak for starting. 
Performance Features
Output DC voltage independent of ±10% input voltage variations
Output current limit setting is adjustable over the range of
150 to 1600 amperes for GPU-400;
300 to 2000 amperes for GPU-600
Output terminals safely located inside case
Separate input and output contactors with status indication lights
Convenience receptacle for lights, electric drill, or test instruments
T-handle 3-wheel mounting with activated parking brake provides easy manoeuvrability and stable parking
DC output cable