GASOLINE-POWERED
New
5400
Variable Speed & Clean Output Voltage
The 5400 GPU combines a standard gen-set with a 2400, 400 Hz solid-state converter. It is the first of its kind that runs at variable speed. The automatic adjustment of the engine speed to match changing capacity needs means a reduction of the noise. With its gasoline-powered engine, the 5400 is a low-emission alternative.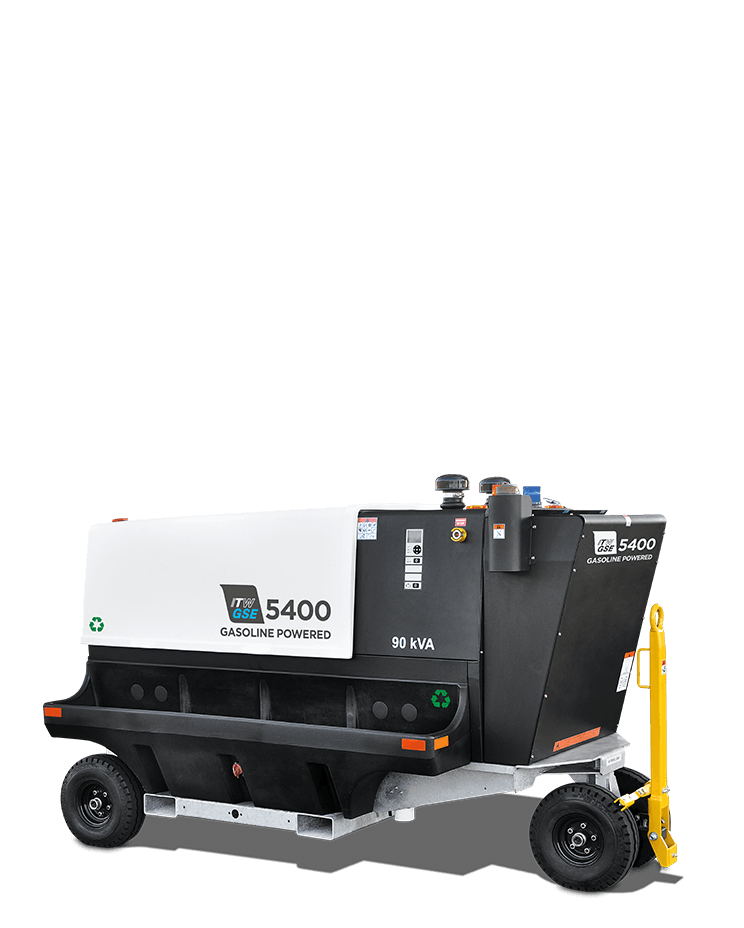 Unique Voltage Quality
Plug & Play
The 5400 is equipped with ITW GSE's Plug & Play voltage compensation system. This patented system provides an optimal output voltage at the aircraft connector, right where it matters
The magnetic wave-shaping topology ensures a clean input power with a unity power factor and a current THD less than 5%.
Recyclable Design
Major components such as the canopy and cable trays are manufactured from fully recyclable Polyethylene, which is unique in the ground power industry. Unlike other commonly used materials, Polyethylene components can be easily recycled and reused, minimizing both environmental impact and end of life disposal costs.
Operator / Technician Friendly
The clear, icon-based user interface, shown on a high-res color screen is easy to operate and helps ensure correct operation. The display can be customized to suit most language requirements. Technicians can also use the control interface for monitoring operating data, maintenance and practical trouble-shooting.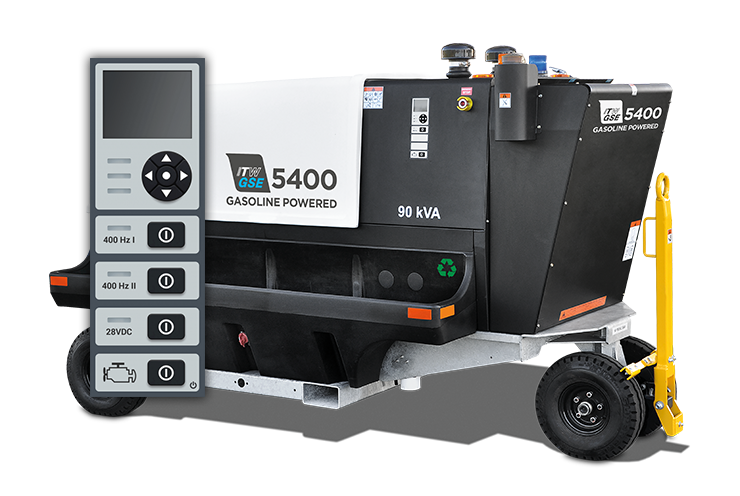 NB: Display shows optional second 400 Hz outlet and optional 28 VDC outlet.
Downloads and Updates
The software-based control system means your Hobart 5400 GPU can be updated and given additional capabilities in the future, simply by transferring new software from a USB stick/flash drive. Service log files and maintenance data can also be transferred the same way for analysis and to help ensure more efficient back-office procedures and more effective facility management.