Power when you need it!
The new Hobart 4400 provides a quiet, fuel-efficient apron power system. The Hobart 4400 is a mobile, diesel-powered 400 Hz GPU that's ideal for supplying power to all aircraft at places wherever you need an independent external power source. Hobart 4400 units are easy to move to where you need them – remarkably tough and supremely reliable.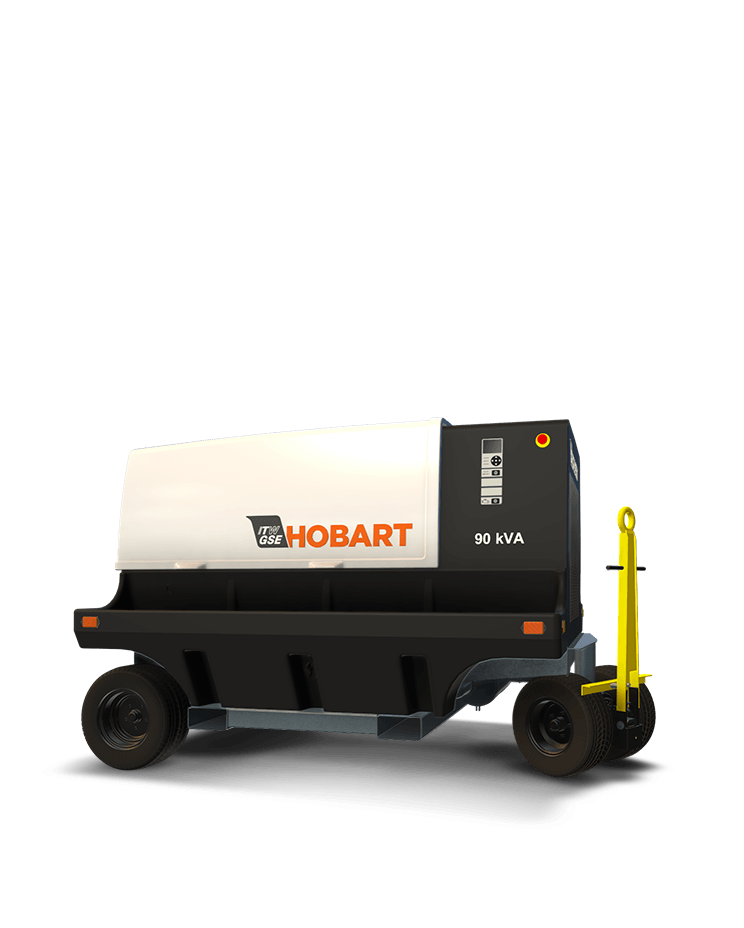 Easy to maneuver
The low-profile design, mounted on a towable trailer with fifth-wheel steering, makes this ultra-reliable engine-driven 400 Hz GPU easy to maneuver around the congested apron areas of modern airports.
Due to the low weight of the GPU, you can tow it around even with small towing equipment thus reducing the total cost of ownership.
Less fuel, fewer emissions
The low fuel consumption of the Hobart 4400 family results in big savings on your fuel costs as well as reducing harmful engine emissions.
Easy Access
The engine, alternator, controls, batteries and cables are all easily accessible but completely protected under a tough, corrosion-free canopy made of resilient medium-density Polyethylene. All maintenance points that need to be checked regularly (fuel, oil, water, etc.) are easy to access. The entire canopy can be removed by hand in less than two minutes – no hoists or cranes needed.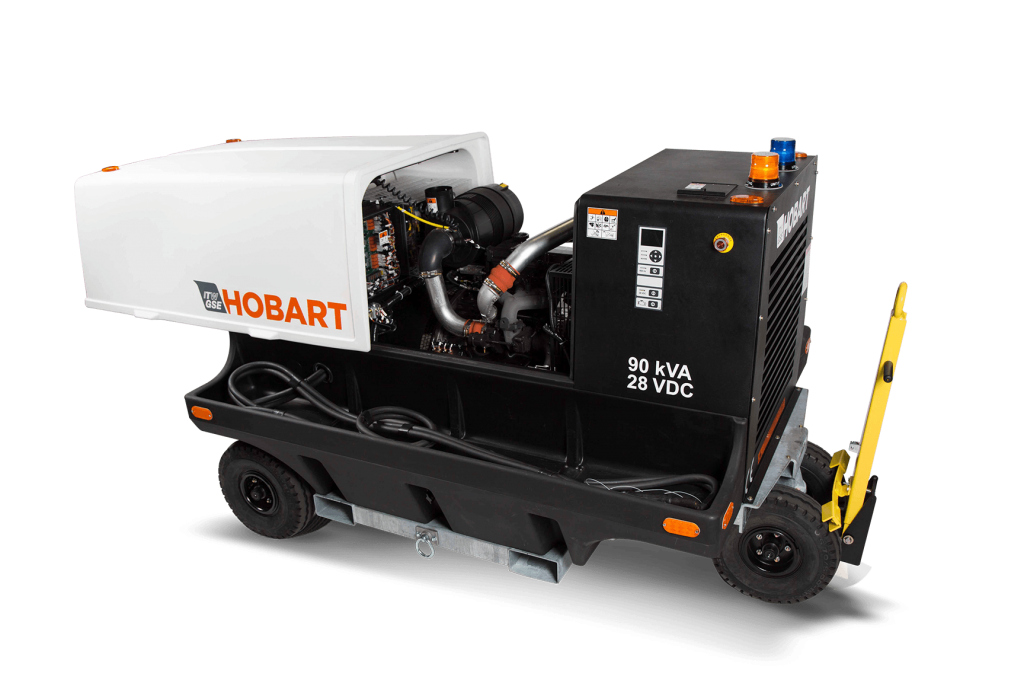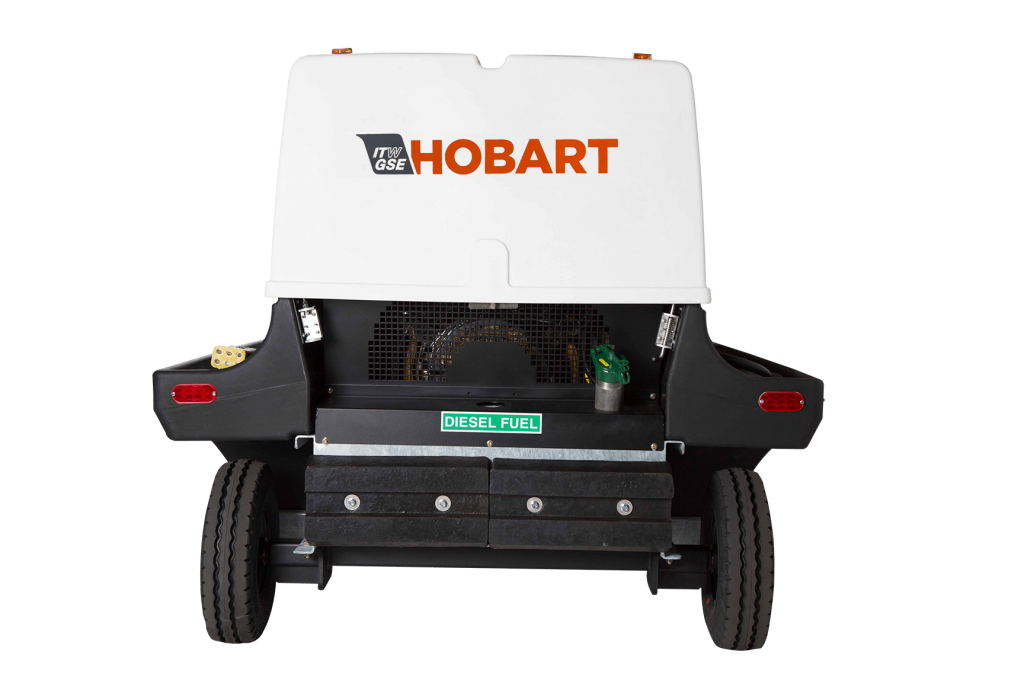 Recyclable Design
Major components such as the canopy and cable trays are manufactured from fully recyclable Polyethylene, which is unique in the ground power industry. Unlike other commonly used materials, Polyethylene components can be easily recycled and reused, minimizing both environmental impact and end of life disposal costs.
Operator / Technician Friendly
The clear, icon-based user interface, shown on a high-res color screen is easy to operate and helps ensure correct operation. The display can be customized to suit most language requirements. Technicians can also use the control interface  for monitoring operating data, maintenance and practical trouble-shooting.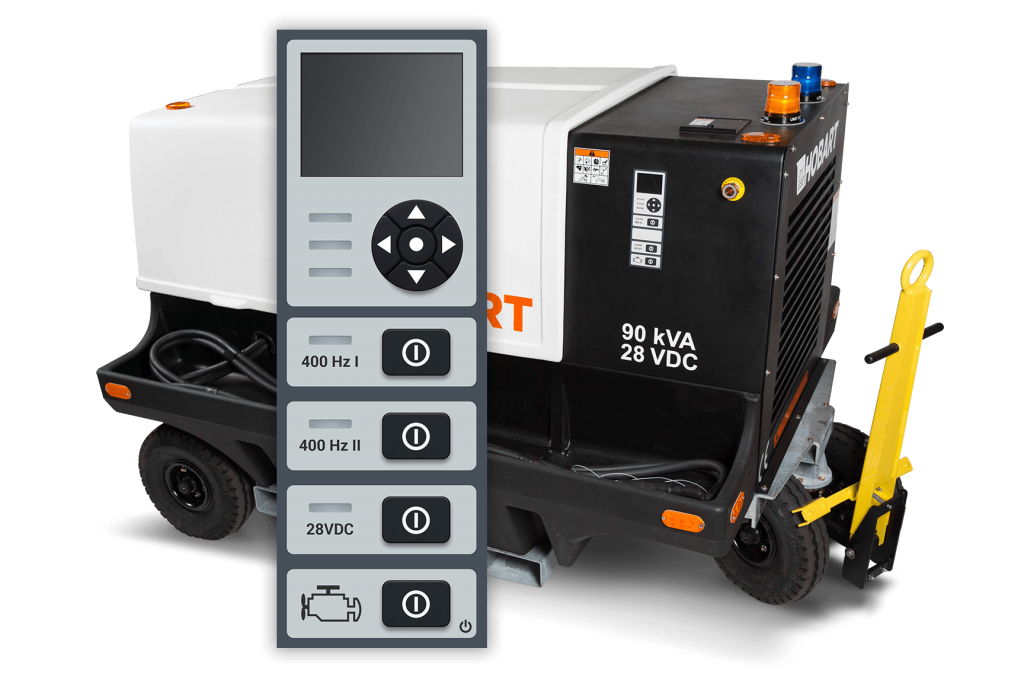 NB: Display shows optional second 400 Hz outlet and optional 28 VDC outlet.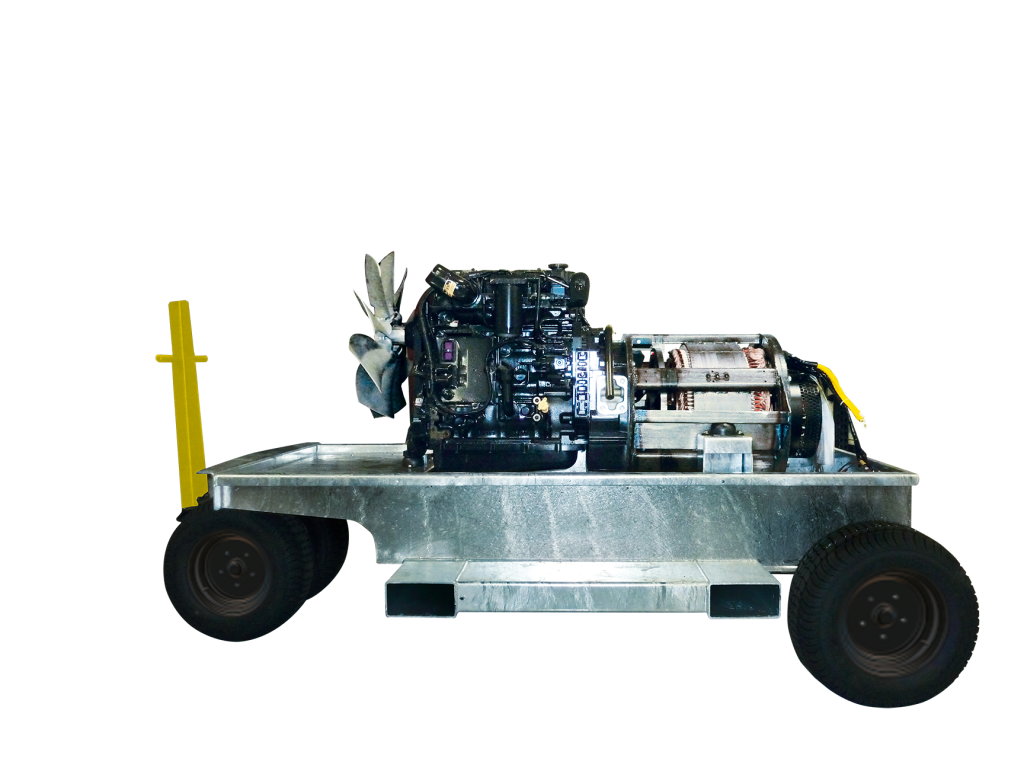 Reliable
The 400 Hz three-phase synchronous alternator is designed, manufactured and supported by ITW GSE. Everything about the Hobart 4400 GPU is built for toughness, reliability and a long service life. To maximize reliability and reduce your need for spare parts, ITW GSE has drastically reduced the number of components. This makes trouble-shooting quick and easy – allowing this 400 Hz GPU to be back in service quickly.
Downloads and Updates
The software-based control system means your Hobart 4400 GPU can be
updated and given additional capabilities in the future, simply by transferring new software from a USB stick/flash drive. Service log files and maintenance data can also be transferred the same way for analysis and to help ensure more efficient back-office procedures and more effective facility management.