Premium
Pre-Conditioned Air Hose
J&B Aviation offers a variety of Elbows, Tapered Adapters and Support Mechanisms for the PC Air Ducts.
The Elbows are available in 90º and insert directly into the duct system allowing for uninterrupted air flow and can be used to bypass obstructions on the ramp.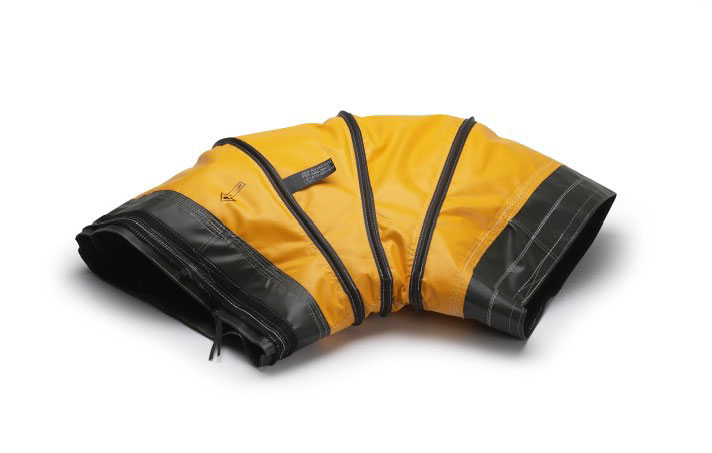 | | | |
| --- | --- | --- |
| JZ1210-90DEG |  12 inches |  90º Elbow |
|  JZ1410-90DEG |  14 inches |  90º Elbow |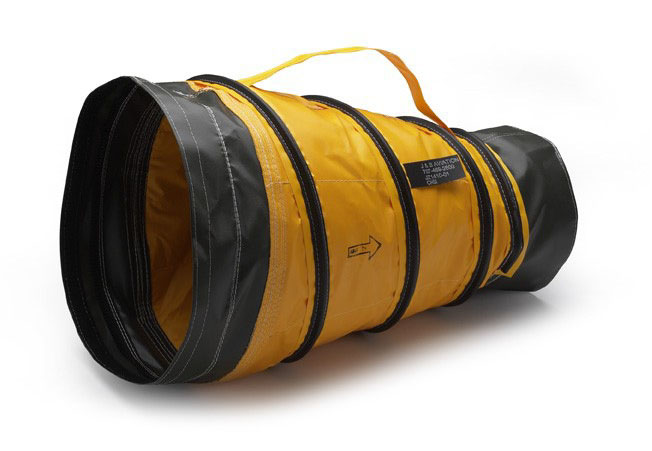 Tapered Adapters also insert into the duct system for the final connection. J&B Aviation Adapters are available in two styles; straight tapered or 90 degree tapered.
The PCA Hose Support is available in a variety of configurations. Please contact your Area Sales Manager for details and options.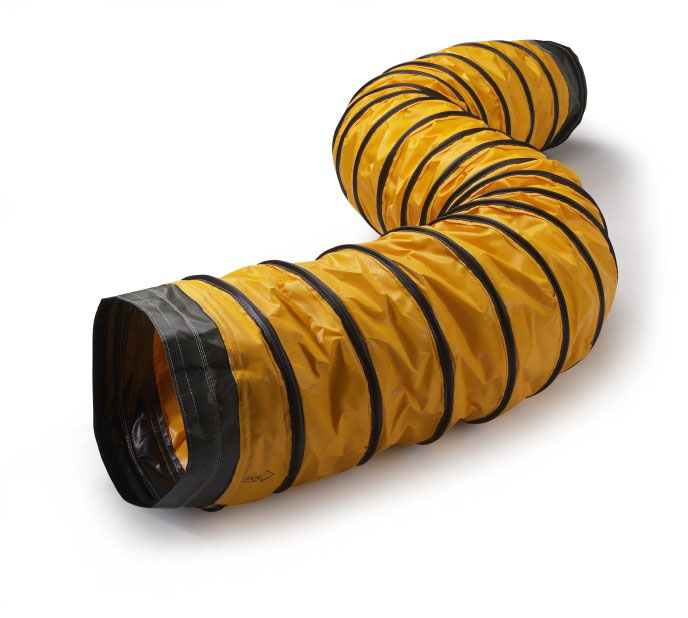 Wire Wound Reinforced Ducts
These come insulated or non-insulated and are available in diameters ranging from 5 inches to 36 inches. Various lengths are available to suit your needs from 18 inches to 50 inches. Ducts can be finished with plain cuffs, zippers, Velcro or a combination thereof.
Features of J&B Aviation Flat Duct
Abrasion resistant scuff strip
Cuff zippers and Velcro strips to allow for longer duct assemblies
Available with inside diameters of 8, 10, 12 and 14 inches
Tolerant to temperature variations of -40ºF to +125ºF
Minimum R-value of 8.0 or greater
More information
For more options and details, contact your Area Sales Manager or download the current datasheet.
Download Data Sheet