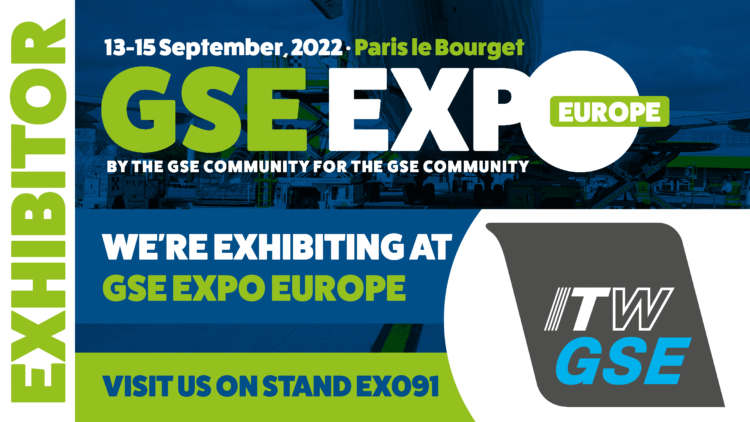 Come meet ITW GSE during the new GSE Expo Europe in Paris, France this September.
We will showcase our mobile eGPU family that can power up any aircraft from narrow to widebody or business jets.
The show is a partnership between Ground Handling International and IAEMA launching this new event.
Key focuses of the show will be product innovations and technologies that improve safety, autonomous GSE and hybrid/electrical vehicles and battery technology. This is a dedicated forum for driving stakeholder collaboration and best practice sharing between equipment suppliers and frontline airport users.
This event will take place in the even years in Europe, opposite the US based International GSE Expo which will take place in the odd years.
Contact our European sales team here.
Click to register your interest: https://www.gse-expo-europe.com/register-your-interest
Read more about the exhibition here: https://www.gse-expo-europe.com/