ITW GSE – part of ITW; Illinois Tool Works
ITW GSE employees have a strong sense of belonging. We work as a team and learn from each other. We focus on what we do best and we do it better than anyone else. Our corporate values and the dedication of our workforce is the cornerstone of our success.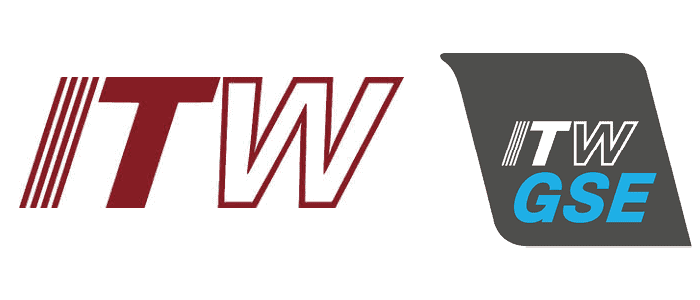 Open Positions at ITW GSE
Press the blue link below.
When entering the ITW page that opens, insert keyword: "ITW Specialty Products" in first column
Press "SEARCH ALL JOBS" to see any available position within ITW GSE
We're hiring! Innovative Mechanical Engineer for our office in Odense
Are you a creative, passionate, and innovative person, who seeks product differentiation and challenges the state of the art?
Can you take a product all the way from the ideation phase to design, development, construction, implementation, testing, and release?  If yes, you could be the one, we are looking for! 
We seek a Mechanical Engineer with a strong interest in the construction of mechanical parts ranging from small to large items.
About you
You have a creative mindset and you enjoy working with complex high quality mechanical designs adding your personal touch as you take them from design to production. You easily pick up tasks and gather information, and you are not afraid to act and take initiative if you see the need. You thrive in a global organization with many stakeholders and know the importance of providing visual examples that can help decisions their way.
Qualifications
B.Sc. or M.Sc. in Mechanical Engineering or similar
A well-founded understanding of mechanics, materials, and production methods
Great understanding of product development tools (SolidWorks, FEA) and methods such as Design for Manufacturing, Design for Assembly and Design for Quality
Ability to successfully work with multiple projects simultaneously
An analytical and result-oriented mentality
Strong interpersonal skills, including the ability to identify and understand our customer's needs
A profound ability to prioritize and plan according to deadlines
Fluent in Danish and excellent technical English
Experience working with mobile equipment and welded steel constructions is considered an advantage
Experience working with HVAC is considered an advantage
About the team
You will be part of an enthusiastic R&D team of 12 people in total, 9 in Denmark and 3 in Palmetto, Florida. The team has a wide range of expertise in Electronics, Mechanics, Batteries, HVAC, PCB-design and Firmware. We work individually, but also closely together as a team across professional boundaries and discuss the tasks.  We have weekly meetings to share knowledge, plan efforts and content.
There are currently two Mechanical Engineers on the team.
Interested?
If you would like to hear more about the vacancy, please email or call:
Bo Vork Nielsen, Division Director, Research and Development
Email: bvn@itwgse.com
Mobile phone: +45 2857 3010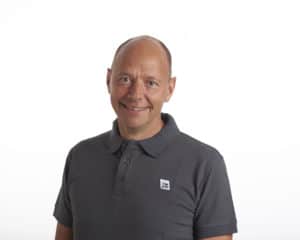 About ITW GSE
At ITW GSE in Odense, we focus on team spirit, and a great working environment. We gather daily, across departments, for 30 minutes of exercise during working hours (Power walk, running, cycling, paddle, etc.). We have a unique culture with a strong and dedicated sense of belonging.
We offer opportunities for personal and professional development incl. courses and continuous education.
You are also offered an attractive employee package incl. lunch and fruit, health and pension program.
ITW GSE manufactures power supplies and cooling for aircraft parked at airports around the world. ITW GSE has 2 factories in Odense and in Florida, as well as regional sales offices in Europe, Asia, and the Middle East. We are an organization in constant growth, change and movement, and you get the opportunity to explore your cross-cultural consciousness.
About Illinois Tool Works

ITW GSE is owned by Illinois Tool Works (ITW), a $ 14.5 billion, multinational stock exchange listed company (NYSE) headquartered in Glenview, Illinois. ITW is one of the world's leading diversified manufacturers of specialized industrial equipment, consumables and related service companies. Organizationally, the ITW GSE is one division out of 82, and belongs to the Specialty Products Segment. ITW has more than 43,000 employees and business units in 52 countries.
Read more about ITW GSE and about the holding company Illinois Tool Works.

Contact Americas
Jill Smith
Division Human Resources
Director
ITW GSE
11001 US Highway 41 North
Palmetto, FL 34221
USA
Mail: jsmith@itwgse.us
Contact International
Dennis Jensen
Financial Manager
ITW GSE ApS
Smedebakken 31-33
DK-5270 Odense N
Denmark
Mail: dje@itwgse.com
Jeff about working for ITW GSE
Kathleen about working for ITW GSE
About ITW – Illinois Tool Works
ITW is a Fortune 200 global multi-industrial manufacturing leader with revenues totaling $13.4 billion in 2015. The company's seven industry-leading segments leverage the unique ITW Business Model to drive solid growth with best-in-class margins and returns in markets where highly innovative, customer-focused solutions are required. ITW has nearly 50,000 dedicated colleagues in operations around the world who thrive in the company's unique decentralized and entrepreneurial culture.
Ranked #1 among Fortune's Magazine's most admired companies in 2016's Industrial Machinery category, the company focuses on solid growth, improving profitability and strong returns across its worldwide platforms and divisions.
Working for ITW?
What's unique about working for ITW?
Our talented team members can explain it best. It's the opportunity to be part of award-winning solutions and products that touch lives all over the world. It's access to a global, cross-segment enterprise with vast intellectual property and resources. Working at ITW means the chance to bring your ideas to the table—regardless of your position or skill level—and truly make an impact.