Open Positions
Press the blue link below.
When entering the ITW page that opens, insert keyword: "ITW Specialty Products" in first column
Press "SEARCH ALL JOBS" to see any available position within ITW GSE
Field Service Engineer - Bi-Lingual English/Spanish
We are looking for a Field Service Engineer (bi-lingual) for our Palmetto, Florida facility.
Check out and apply for the position here.
(posted March 24, 2021)
ITW GSE – part of ITW; Illinois Tool Works
ITW GSE employees have a strong sense of belonging. We work as a team and learn from each other. We focus on what we do best and we do it better than anyone else. Our corporate values and the dedication of our workforce is the cornerstone of our success.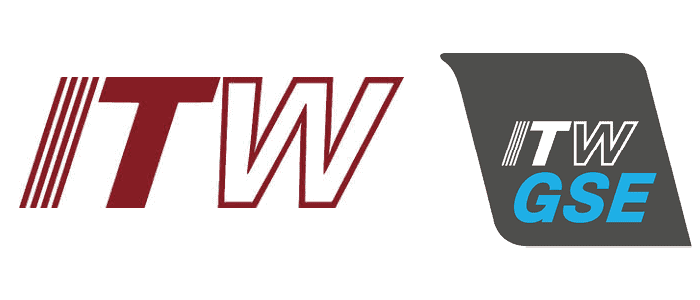 Contact Americas
Jill Smith
Division Human Resources
Director
ITW GSE
11001 US Highway 41 North
Palmetto, FL 34221
USA
Mail: jsmith@itwgse.us
Contact International
Dennis Jensen
Financial Manager
ITW GSE ApS
Smedebakken 31-33
DK-5270 Odense N
Denmark
Mail: dje@itwgse.com
Jeff about working for ITW GSE
Kathleen about working for ITW GSE
About ITW – Illinois Tool Works
ITW is a Fortune 200 global multi-industrial manufacturing leader with revenues totaling $13.4 billion in 2015. The company's seven industry-leading segments leverage the unique ITW Business Model to drive solid growth with best-in-class margins and returns in markets where highly innovative, customer-focused solutions are required. ITW has nearly 50,000 dedicated colleagues in operations around the world who thrive in the company's unique decentralized and entrepreneurial culture.
Ranked #1 among Fortune's Magazine's most admired companies in 2016's Industrial Machinery category, the company focuses on solid growth, improving profitability and strong returns across its worldwide platforms and divisions.
Working for ITW?
What's unique about working for ITW?
Our talented team members can explain it best. It's the opportunity to be part of award-winning solutions and products that touch lives all over the world. It's access to a global, cross-segment enterprise with vast intellectual property and resources. Working at ITW means the chance to bring your ideas to the table—regardless of your position or skill level—and truly make an impact.