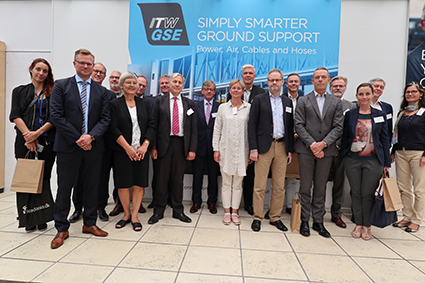 We are  very proud to share that today, 11 top engaged Danish Ambassadors who are participating in the yearly Ambassador's conference at the Ministry of Foreign Affairs in Copenhagen, found the time to come visit the ITW GSE factory in Odense.
It was indeed very encouraging to experience their strong interest in our business and products; especially in the game changing 7400 eGPU. We hope to have created a new valuable group of fans to support our future export strategies.
Dear Ambassadors, we have a joint challenge and are thankful for your visit! Whenever you have the opportunity, you are very welcome back here or in any of our subsidiaries! We already look forward to the next visits.
Thank you so much to our co-workers for making our premises shine for the visit and to the team from the Ministry of Foreign Affairs for making the visit happen. It was a great day!
Poul Elvstrøm
Vice President Sales & Marketing