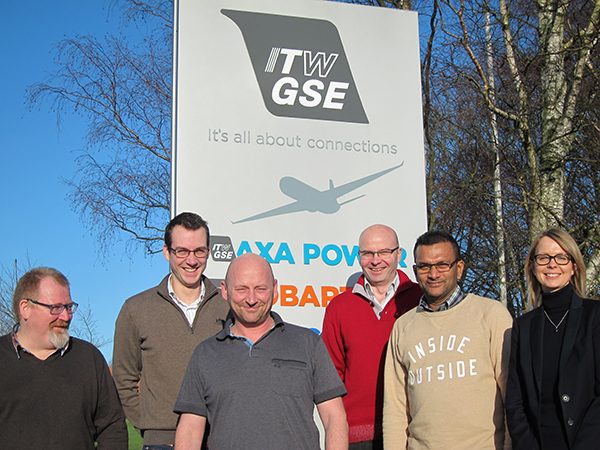 Present at Zaventem Airport for many years , ITW GSE strengthens its presence in Belgium and its collaboration with the maintainer of the Suez group, namely Cofely Services.
Brussels Airport continues to invest to equip their aircraft with 400Hz parking converters, and at the same time the airport is true to its environmental policy.
AXA Power has been selected to supply 32 AXA 2400 converters rated 90kVA, including 18 with double outlet to power the MARS E gate of Pier B. The airport chose the AXA Power brand because of the technical characteristics, maintainability and assurance of being able to power all types of aircraft including the B787 and A350. The fact that the AXA 2400 Compact is equipped with the patented Plug & Play system also played a role when choosing the supplier. With the Plug & Play of the AXA 2400, the airport is sure to get an outstanding voltage quality at the aircraft plug.
The Photos shows the participants at the Factory Acceptance on Febuary 4th
Mr Michaël Huysman and Mr Philippe Peeters, Brussels Airport.
Brian Hou Nielsen, Bernard Kosmider, Jeyalingam Kathirgamathambi and Pernille Ingemann Bo, ITW GSE