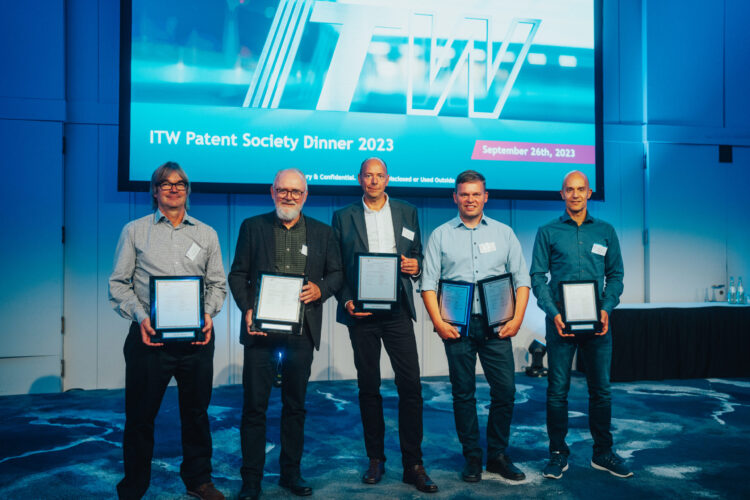 …all with the focus on honoring present and past innovators at ITW. 
We are pleased to tell that our R&D team members have been rewarded for their great job with the Pre-Conditioned Air (PCA) patent. The reward was handed over during the 'ITW Patent Society Dinner 2023' event in Germany, where a handful other ITW innovations were honoured too.
All the innovations were recognized by short videos highlighting the special aspects of the given invention, and from the photos you get an idea of the celebration's atmosphere and you of course see our R&D team receiving the award.
You can read more about the PCA here.