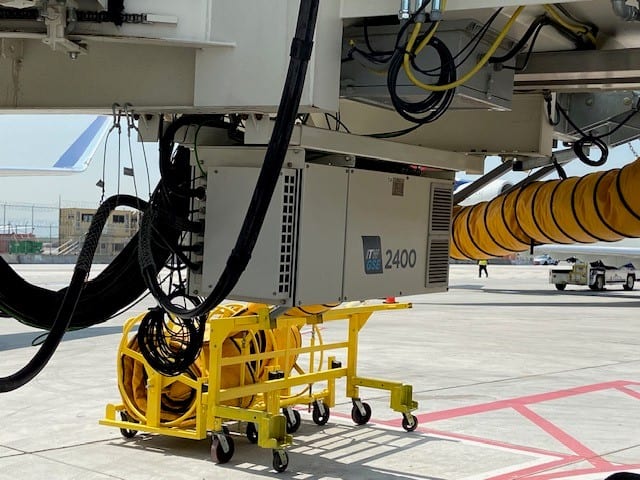 Big project at JFK's Terminal 4! The project included the installation of passenger boarding bridges with new 400 Hz/28 VDC Combination GPUs and 45-ton PCA units with heat and bridge pre-cool. A total of eleven GPUs and eleven PCA units were installed to match the eleven gates.
Two challenges had to be overcome to succesfully complete the project. First, the gates are part of the creation of a section of Terminal 4 that will service regional jets. This means that the PBBs are lowered closer to the apron when travellers board and disembark the regional jets. However, when lowered, the room under the PBB is not sufficient to mount the PCA unit under the C-Tunnel of the PBB, which is the typical location.
For ten of the gates, therefore, the PCA unit had to be mounted on top of the PBB. Routing the processed air from the PCA outlet to the aircraft or PBB required modifying hoses and using hard duct.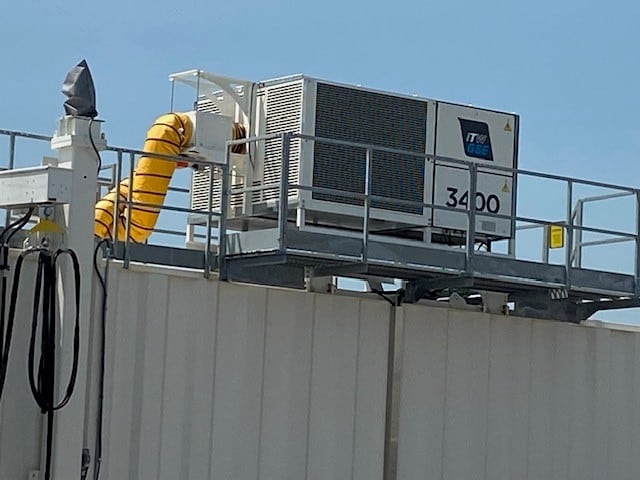 A second challenge was the configuration of the apron that the airline desired. The airline wanted the hose reels to be mounted on the right side of the PBB in front of the stairs.
We did not have yoke arms long enough to connect the hose reels to the PBB, and we were concerned about the movement of the hose reels when the PBB was raised and lowered. Therefore, we had our supplier modify our yoke to accommodate the movement of the PBB. Also, the installers created longer yoke arms to connect to our yoke to make the hose reels work with the PBB in this configuration. AERO BridgeWorks performed the installation and custom integration work, and they did a great job.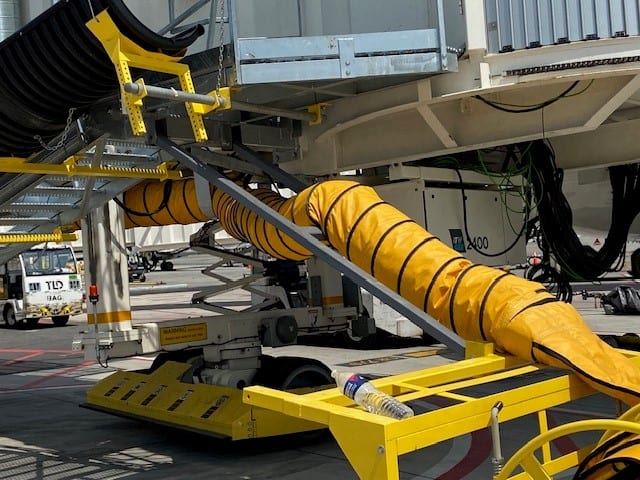 The lessons learned on this project will help us in the future. We provide airport GSE for gates that serve a large cross-section of aircraft from regionals all the way up to Super Jumbo wide-bodies. With the 80/20 philosophy, we don't want to perform unnecessary work for one-off type projects, but airport gates in the US are being adapted to service multiple aircraft types.
We are not installers, but our customers often perform the installations, making them not only customers but partners on these projects. While we are not performing these modifications ourselves, we are very aware of the requirements and any modifications to the installation of our equipment. This helps us provide assistance to the airport and the installation crew.