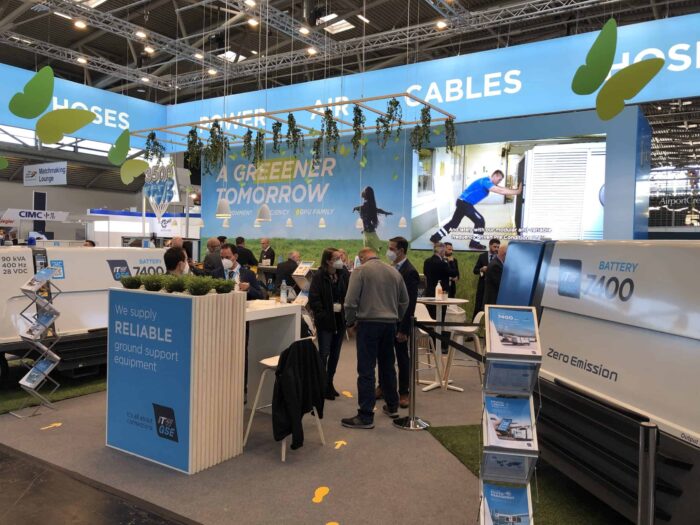 Inter Airport 9-12 November 2021, Munich – Runway to recovery!
We have truly enjoyed being together with customers, distributors, vendors and other stakeholders during the show. Nothing beats the face-to-face talks over a warm cup of coffee; networking, sharing ideas and discussing future innovations and opportunities.
Thanks to all visiting our booth, it was a pleasure seeing this many stakeholders during the show!
Get a glimpse and sense the great show atmosphere here – click here for a glimpse at Youtube!
Poul Elvstrøm VP Sales & Marketing is included in the Inter Airport show video, and talks about how he sees our environmentally friendly equipment contributing to a greener future within the aviation industry.
You see the video here. Poul Elvstrøm starts speaking at 00:45.