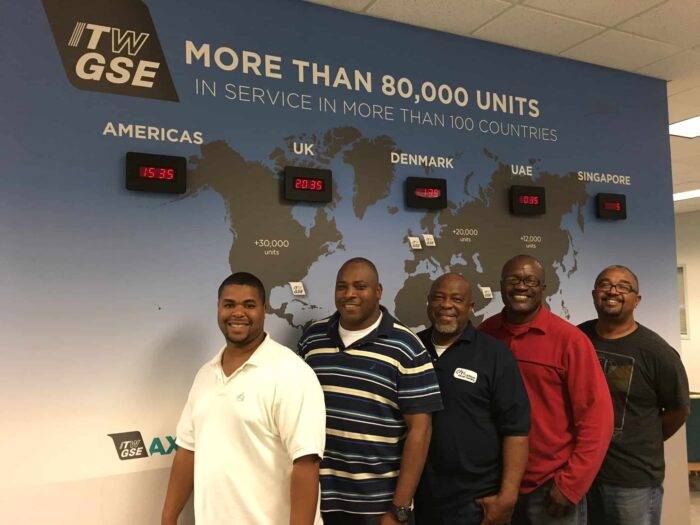 Representatives from Bahamas Air and Caribbean Aircraft Handling took part in training offered at the factory here in Palmetto, FL.  The team participated in training on the ITW GSE Hobart JetEx series and the new 4400 diesel mobile unit. The training included overall maintenance and operation of these ITW GSE Hobart units. While here, the team was able to join us for an all company luncheon. It's been our pleasure to have you all here!
It's all about connections!
Pictured (L to R):
Julian Gaitor, Bahamas Air; Kennedy Pinder, Bahamas Air; Trevor Hoyte, Caribbean Aircraft Handling; Kevin Sturrup, Bahamas Air; J'von Claridge, Bahamas Air.