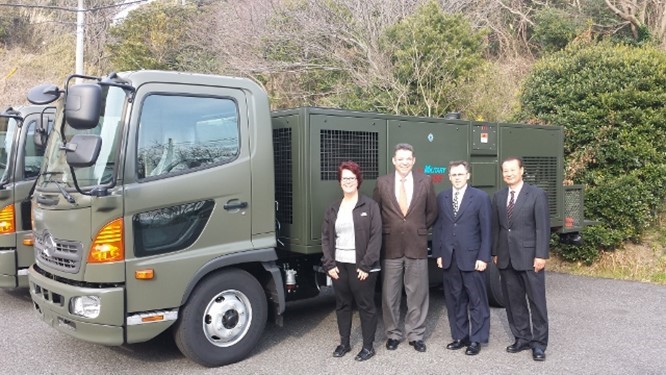 Futtsu Japan
ITW GSE Military has delivered the JO3C's for the JMOD to Futtsu Japan.
These units were then mounted on special trucks designed to mobilize the JO3C's. The Japan Ministry of Defense (JMOD) has a fleet ready for action!
Pictured is Trina Padgett, Director of Military Sales for ITW GSE, Gilles de Prevoisin with Jupitor Corporation, Greg Adams, Director of International Military Sales for ITW GSE Military and Mr Ito, with Jupitor Corporation.