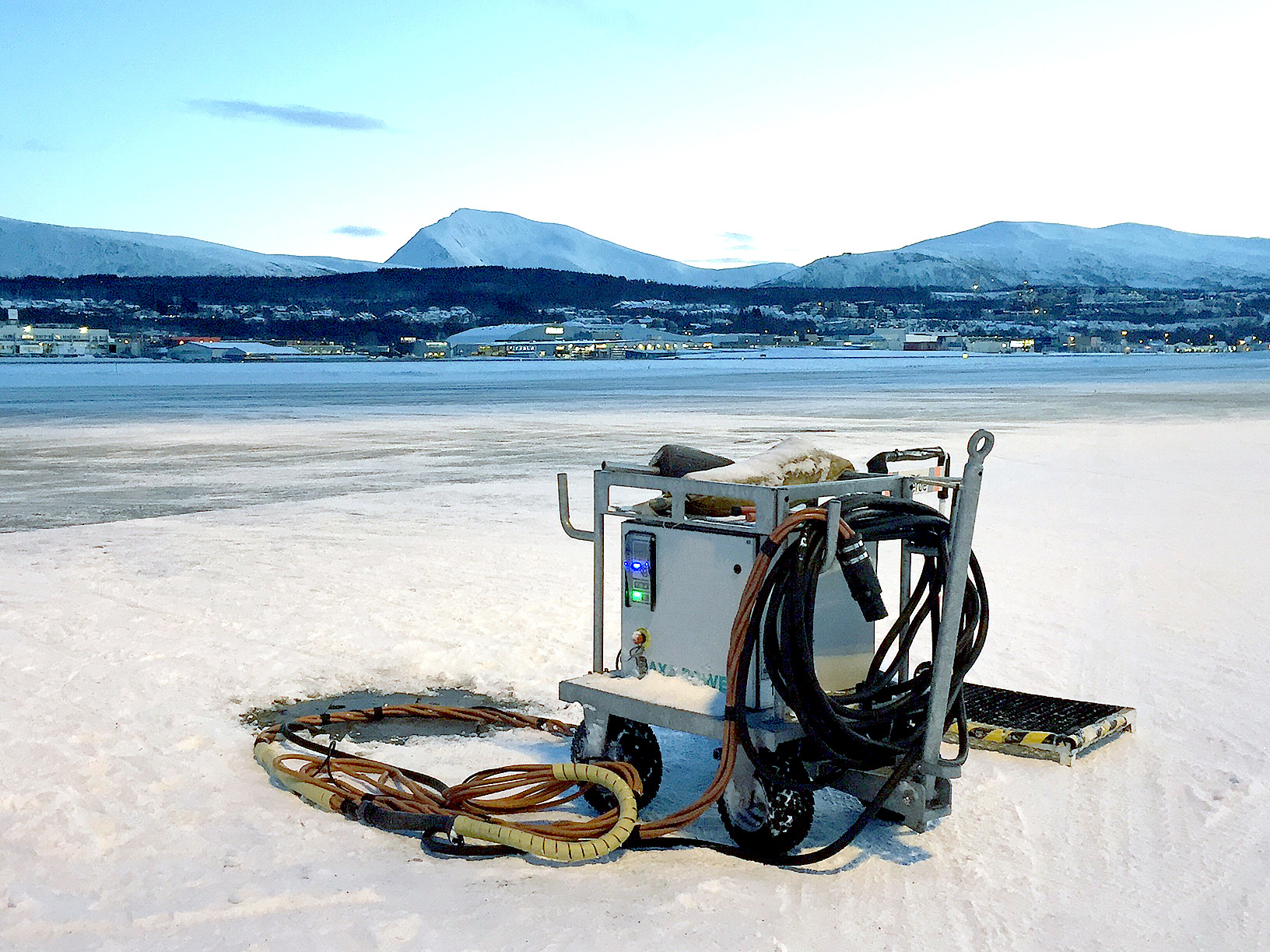 28V for GPUs
Check out this page to learn more about 28V DC for ground power units.
What is Ground Power Units like e.g. GPU 28V?
The onboard electrical system of smaller aircraft and of helicopters is a 28 VDC voltage.
The aircraft / helicopter can start their engine using the onboard battery, but it may be an advantage to use an external Ground Power Unit to do the job (see below).
ITW GSE provides green 28 VDC ground power units based on solid-state or battery technology. Also a diesel driven 28 V unit is available.
Why should you invest in our Ground Power Units like e.g., GPU 28V?
To prolong the lifetime of the onboard aircraft battery or in case the onboard battery is empty, an external 28 V Ground Power Unit – also called a transformer rectifier unit -  is required to start up the engines.
That is much similar to what happens when a car is low on battery.
The ITW GSE 1400 solid-state unit and the ITW GSE 7400 JetEx battery eGPU are both very quiet and emission free which makes them ideal for use, also in hangars.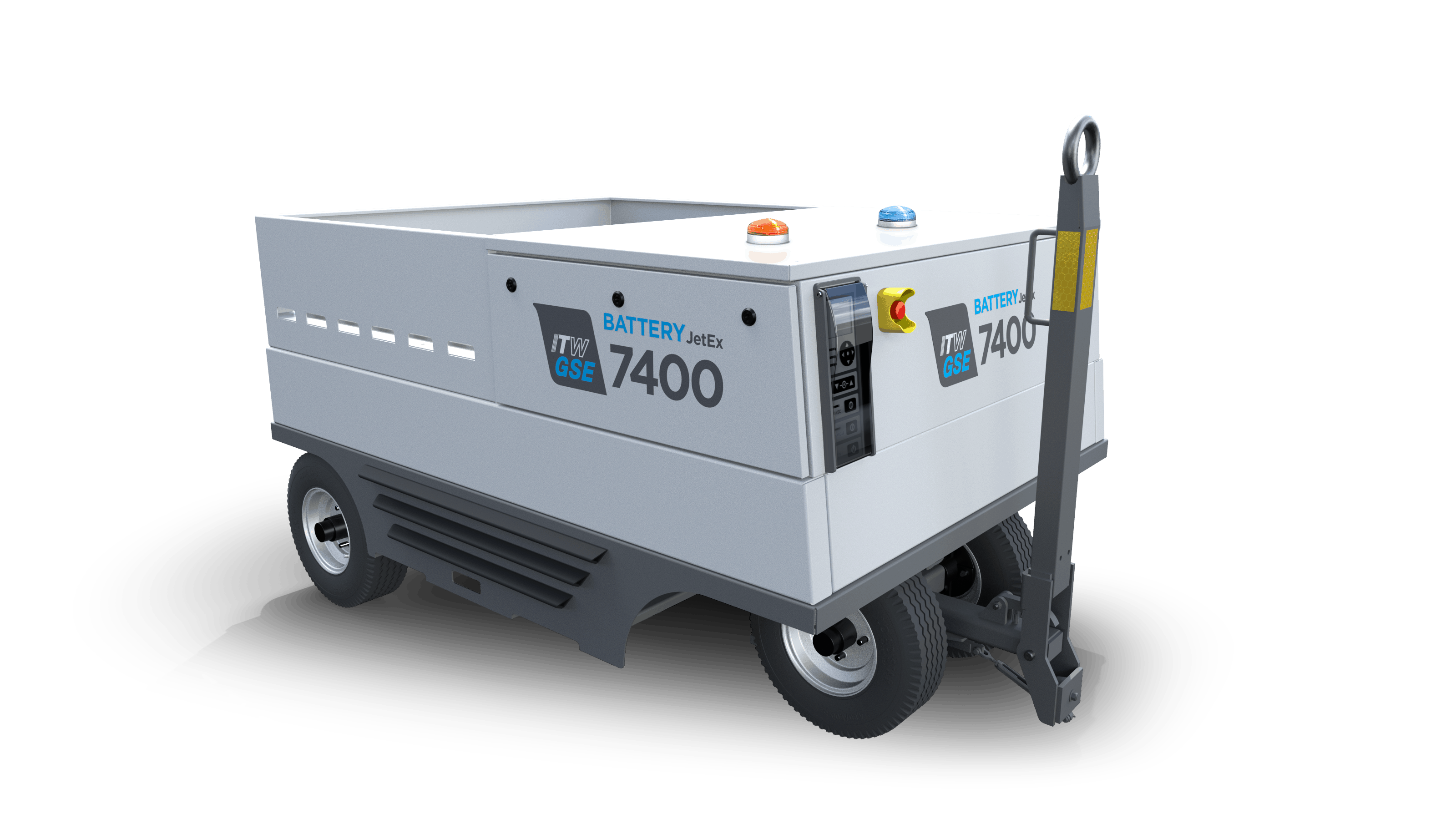 How can our Ground Power Units like e.g., GPU 28V help your business?
It goes without saying that an external power supply is more powerful than the onboard battery of the aircraft / helicopter. Therefore, it makes sense to use an external 28 V supply, if available.
The ITW GSE 1400 solid-state GPU is ready to provide power as soon as it is connected to the mains supply and the start button is activated.
The ITW GSE 7400 JetEx battery GPU does not even need input power which makes this unit ideal for remote areas. And it is powerful enough to perform more than 100 engine starts without being recharged.
ITW GSE units are highly reliable, easy to operate and silent. Beside, they do not take up much space which is a great advantage, too – and the ITW GSE mobile units are easy to maneuver as well.
ITW GSE also manufacture combi units that can deliver 400 Hz and 28 VDC – even simultaneously as is required by some helicopters. Choose either our solid-state ITW GSE 2400 unit or the battery driven ITW GSE 7400 including a 28 VDC option.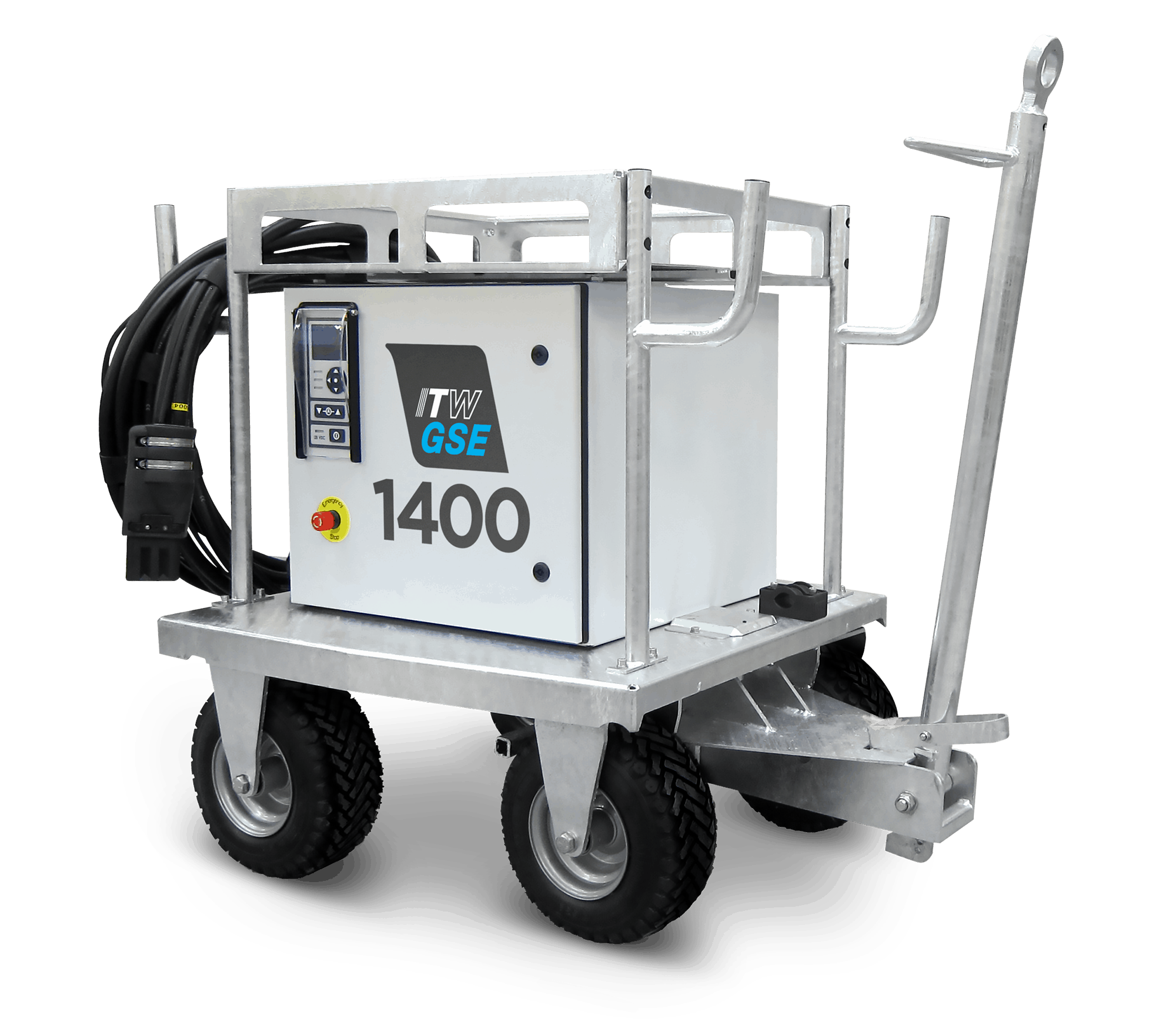 Looking for more information?
We are happy to find the best solutions for your installations and available power, simply reach out and contact us.