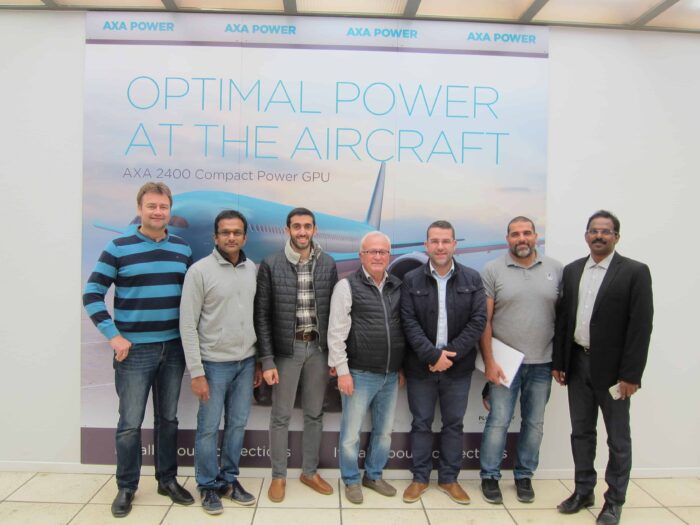 Last week, we welcomed a delegation representing Bahrain International Airport.
The objective of the visit was to perform a Factory Acceptance Test on the AXA 2400 fixed GPUs that are going to be part of an Airport Modernization Program.
Present were:
SHAJIMON KUTTAPPAN; Hill International ME
BADER SHAWQI MAHMOOD HUSSAIN ALMAHMOOD; Bahrain Airport Company
JAFFAR HUSAIN JAWAD JAFFAR; Bahrain Airport Company
ALI RIZA ZENGIN; TAV Construction
JEAN-PHILIPPE DA GRACA SIMOES; ADPI
Project Manager Claus Frydenlund Hansen (left) and Service and Commissioning Engineer Jeyalingam Kathirgamathambi (second from left) conducted the succesful testing of one of the 20 pcs of 2400 GPUs that are now on their way to Bahrain International Airport.