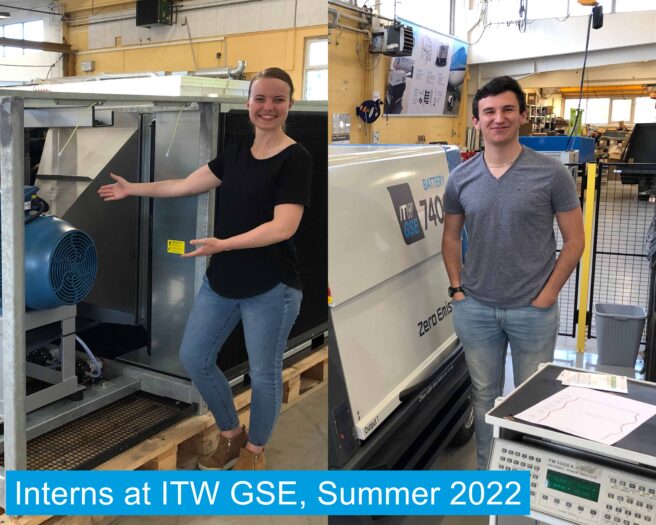 For the past three months, we have enjoyed the skills and the company of American Katie Argo and French Jules Niel, who joined us as interns in our Research & Development department.
As a mechanical engineer student, Jules has been working on a skid mounted proto type for our 90 kVA eGPU in relation to a client's specific request.
Katie is also a mechanical engineer student, and she has been working on expanding the air flow from our PCA and has come to a good solution.
Jules is impressed of how differently work is carried out in Denmark compared to France, and he is happy to have visited many places in Denmark during his stay.
Katie has found it interesting to experience another work culture, and she is proud to have completed the task as it is the largest scale work project she has ever done. She even had the energy to work on two other projects at the same time. Besides that, she also completed the bike cycling race 'Tour de Storebælt' and travelled to visit many of the European capitals, well done to that too!
We wish them both good luck in their continued studies, and we hope to see them returning to the ITW family. 
It's all about the people!