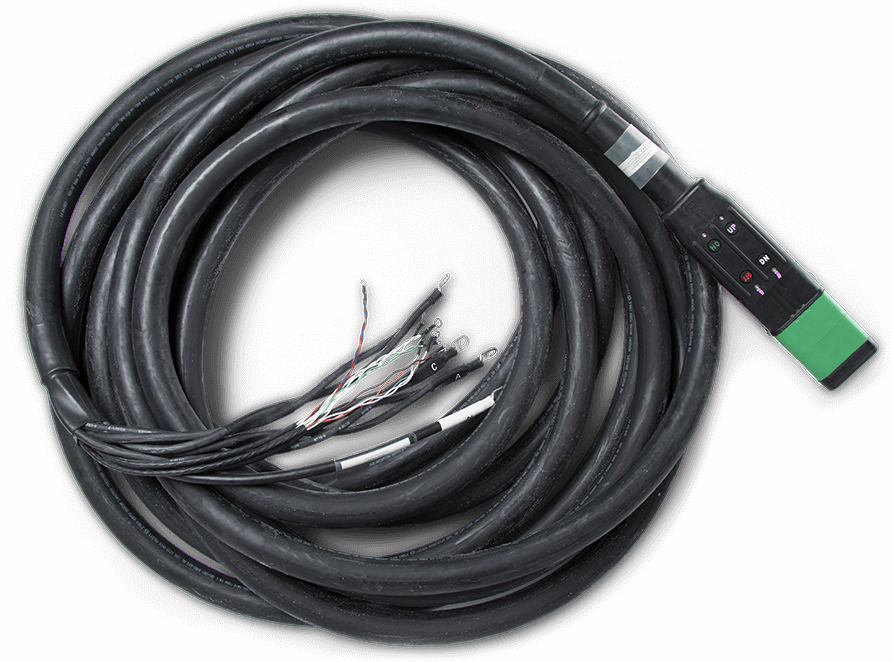 Conjuntos de cables de una sola cubierta de 400 Hz
ITW GSE has built its reputation on our quality cables. ITW GSE's Modular 400 Hz Cable Assemblies provide the best design with the maximum number of options. Our streamlined 400 Hz connector provides greater versatility for today's  aircraft and future aircraft requirements. Image already added
Solicitar Producto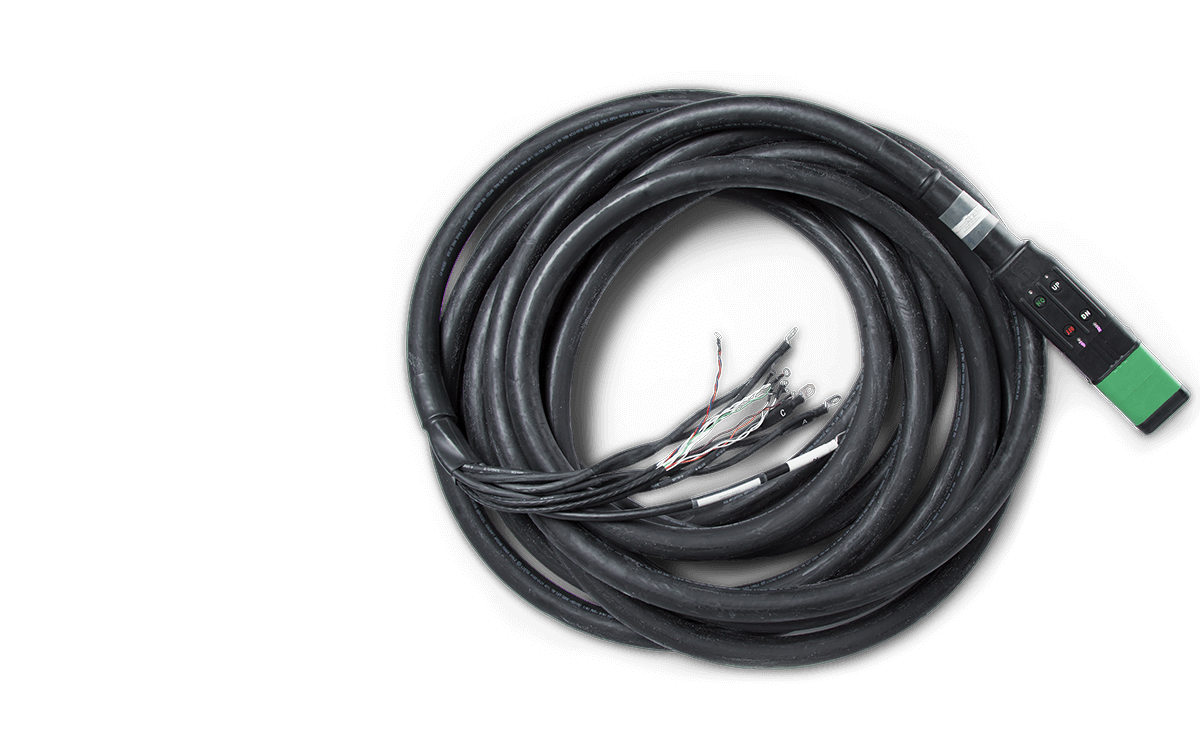 Performance Features
Cost effective – modular design, superior construction and durability reduce life cycle costs and increases productivity.
Plug-in switch modules – allows for in-field replacement in  merely 3-5 minutes with no wiring. Gold plated contacts ensure superior
electrical connections in the most adverse conditions. Available in ON/OFF, UP/DOWN, IN/OUT, and or LED's.
High performance – reduces phase unbalance by 97%, voltage drop by 35% over banded cable.
Patented high visibility replacement contact section (nose) – allows for in-field replacement in 3-5 minutes and extends the cable lifetime.
Cost effective due to modular 400 Hz cable design to reduce life cycle costs and increase productivity
Thermgard protection automatically senses heat build-up (hot plug)
Cable assemblies ETL listed to UL standards, this is especially critical for airport requirements.
Power Conductors: 6 each, AWG #4
Neutral Conductor: 1 each, AWG #1
Control Conductors: 6 x 3, AWG # 18
Stranding: Class M, Extra Flexible
Voltage Rating: 600 VAC
Current Rating: 260 Amperes
Cold Bend Rating: -50 degrees C
Voltage Drop: 2.8 Volts
Voltage Unbalance: > 0.20 Volts
Max. Continuous Conductor Temp.: +90 degrees C
Diameter: 1.65 inches
Bending Radius: 10 inches
Weight per foot: 2.1 lbs.
Cable Head Dust Cap – JB400CY
The ITW GSE Cable Head Dust Cap ensures that debris and live connectors do not pose a hazard to personnel or equipment. The dust cap fits securely onto any new replaceable contact section.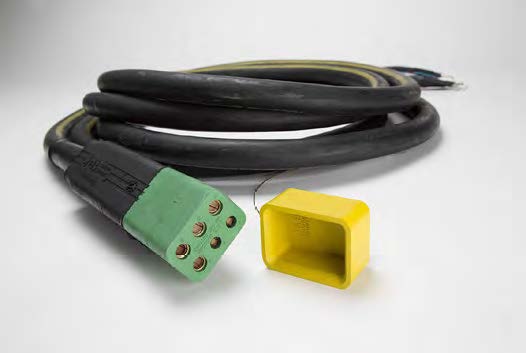 Cable Scuff Jacket – JB7501
The ITW GSE Cable Scuff Jacket allows easy handling of the aircraft cable on the ramp and in hangar bars by allowing it to easily slide across the ground surface. The scuff jackets also offer protection against harsh environments and are secured with Cold Shrink. High visibility orange color for  added safety.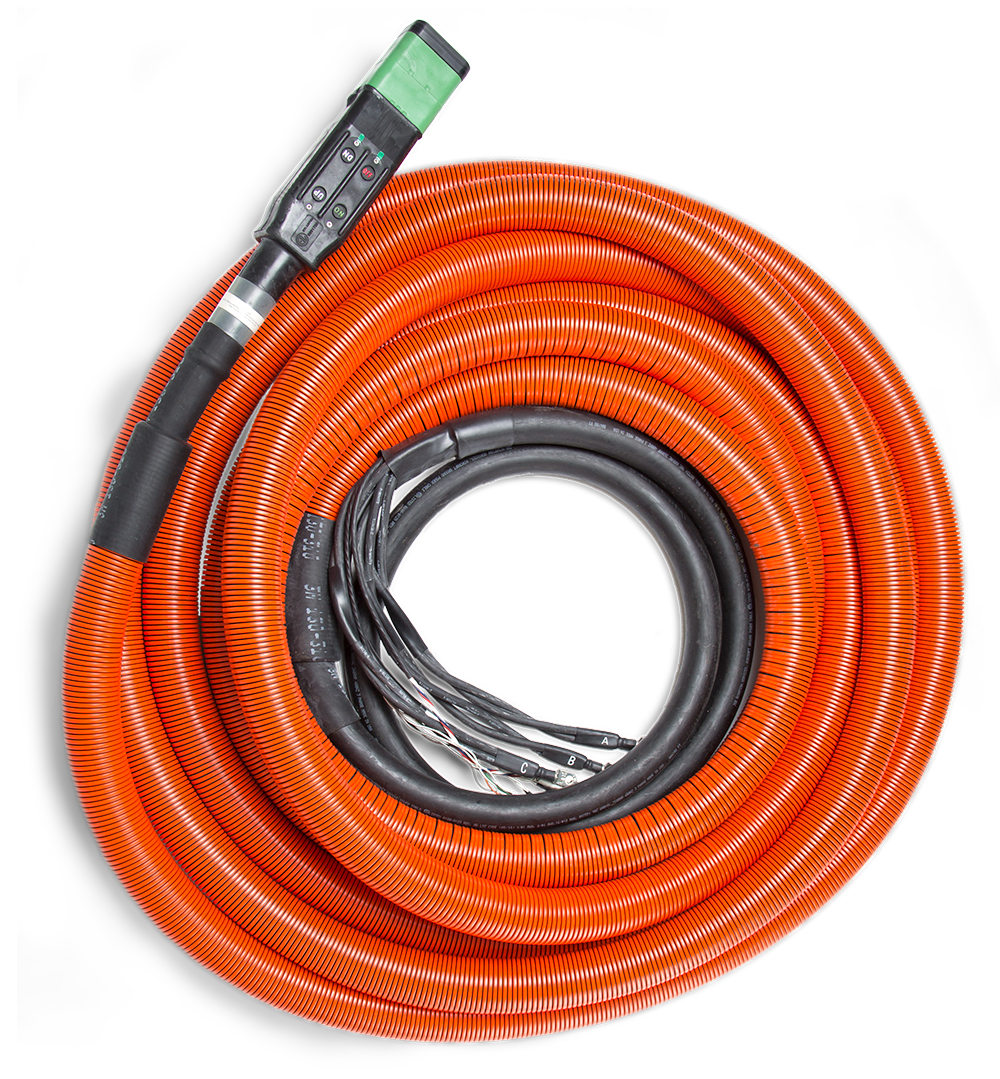 Download para Conjuntos de cables de una sola cubierta de 400 Hz
Formerly known as J&B Aviation
Until 2018, the 400 Hz Single Jacket Cable Assemblies was sold under the brand J&B Aviation. Read more about our brand history.