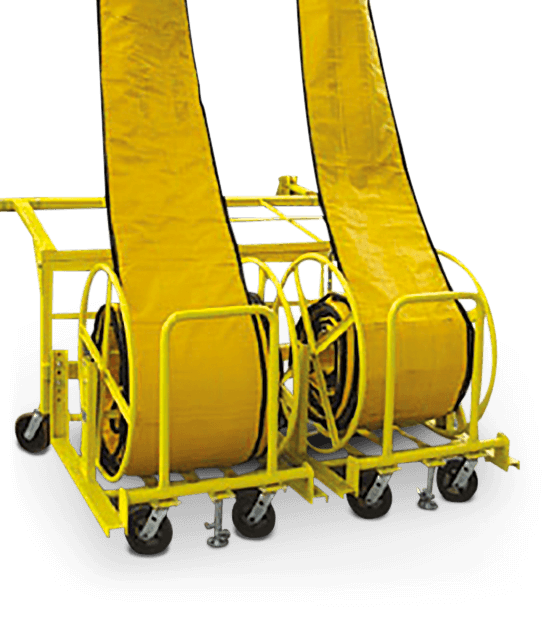 Ensamblaje de yugo
ITW GSE Flat Duct Reel Cart, JB680, provides convenient airside storage by eliminating obstructions on the ramp. It reduces wear and tear to your PC Air hose and the PC Air connectors, prolonging the life of these important components of your operation.
Solicitar Producto
Features
Designed to hold 1 to 3 PC Air Flat Duct Reel Carts Can be used with any aircraft Attaches to the passenger loading bridge or can be used as a stand-alone unit Protects PC Air hose and connectors For more information and available configurations, contact your Area Sales Manager.
Download para Ensamblaje de yugo
Formerly known as J&B Aviation
Until 2018, the Yoke Assembly was sold under the J&B Aviation brand. Read more about our brand history.