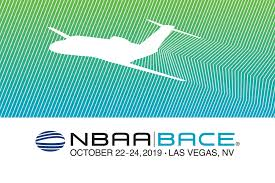 The 2019 NBAA Business Aviation Convention & Exhibition
(NBAA-BACE) is the world's largest and most important
business aviation event. Ranked as the third biggest trade
show in the U.S., NBAA's convention is the perfect venue
to promote your brand and gain access to 25,000 industry
professionals. Attendees of NBAA-BACE are decision makers,
buyers and influential personnel from companies at the heart
of business aviation. What they see at the show will heavily
influence purchasing decisions for the following year.