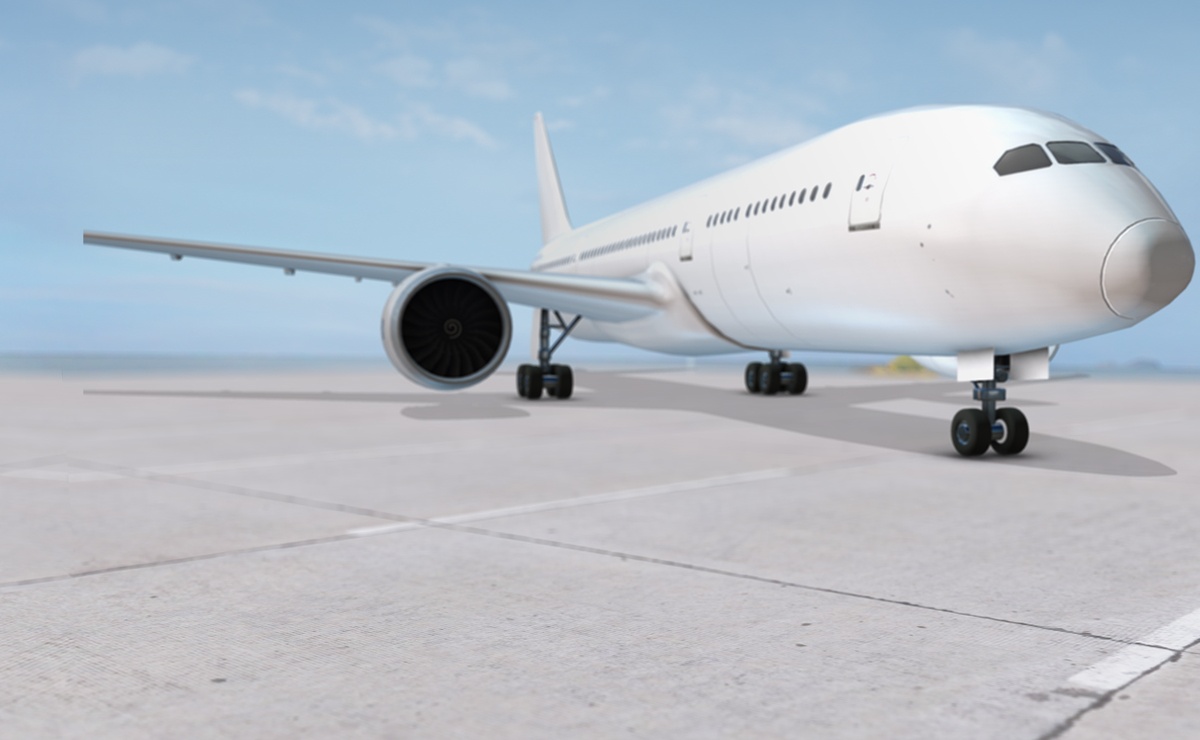 ITW GSE 2400 Product Options
578803 Base Module
Additional base module, which extends the height /length of the ground power unit by 340 mm and the weight by 20 kg.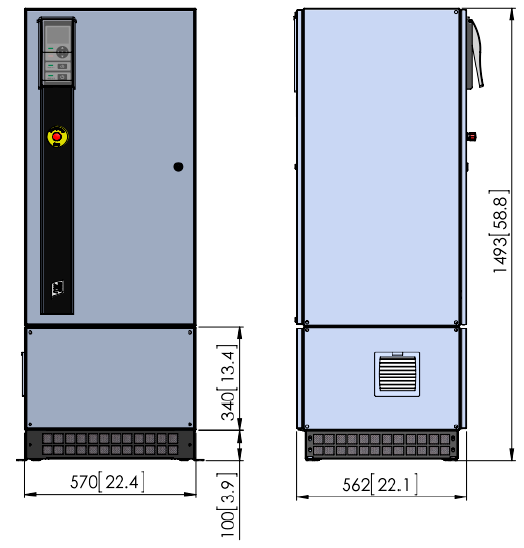 578804 Lockable Door
As a standard, the GPU is supplied with a quarter-turn lock intended for a double bit 5 mm pin key. One key is supplied per ground power unit.
On an optional basis, the ground power unit can be supplied with a lockable swing handle at the front door. The handle is locked by a profile square 6 mm cylinder according to DIN 18252/18254 (depth = 40 mm). Each ground power unit is supplied with 2 identical alike DIRAK 1333 keys.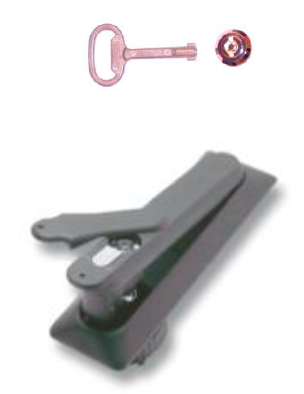 578806 Remote Control Box, 1 outlet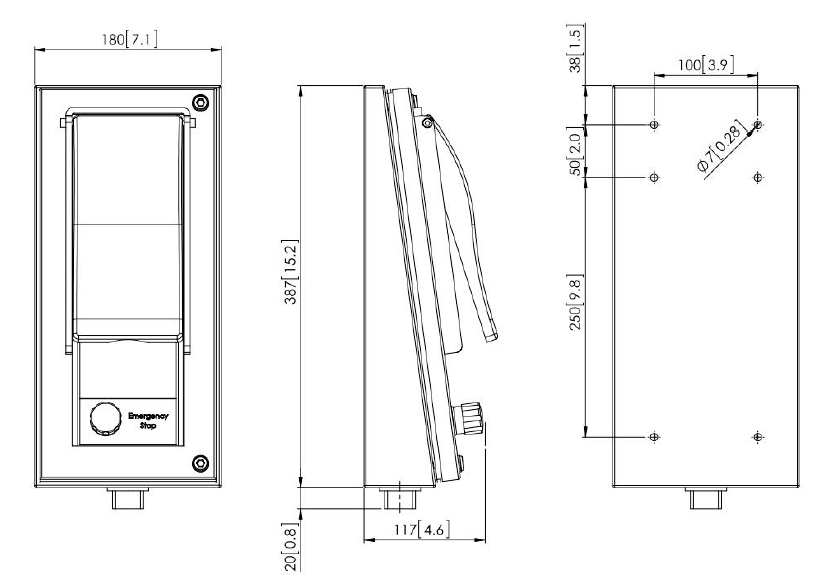 578806 one 400 Hz outlet
578818 two 400 Hz outlets
578819 one 400 Hz outlet & one 28 VDC outlet
578820 one 400 Hz outlet & controls for retriever / hoist
The control box is used for operation of the ground power unit, if placed away from the aircraft parking position or placed under a passenger boarding bridge.
578807 Additional Output Contactor (30-90 kVA)
All units are, as a standard, equipped with one output contactor.
All models are, however, prepared for an additional output contactor and I/O terminal block X2.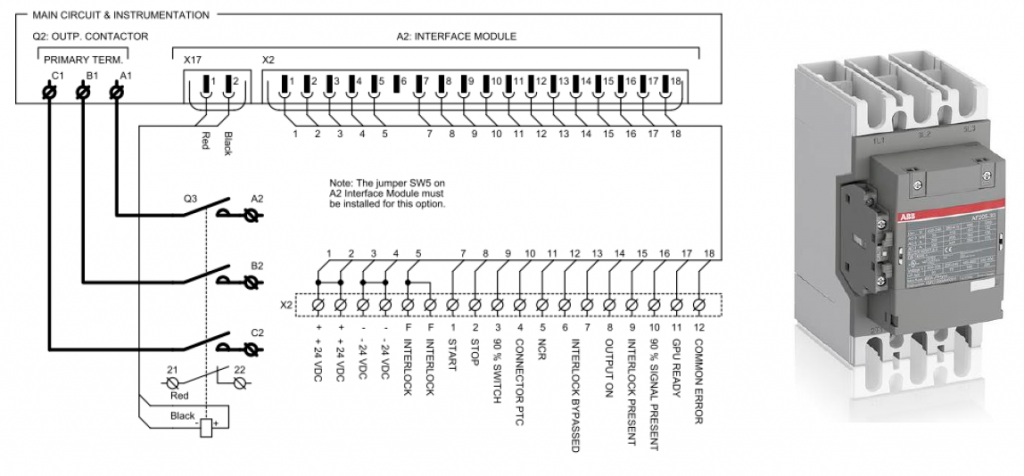 578808 Dry Contacts
If dry contacts are needed for additional indication / to the PBB or to a BMS system, this option offers the following dry contact relays: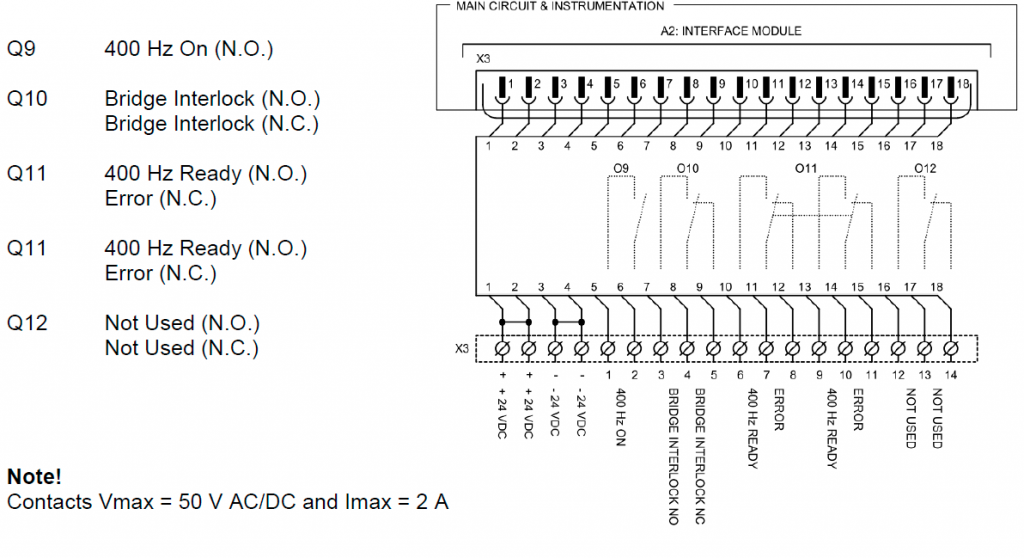 578809 Door Interlock
The interlock ensures that the ground power unit passes into stand-by mode if the door is opened.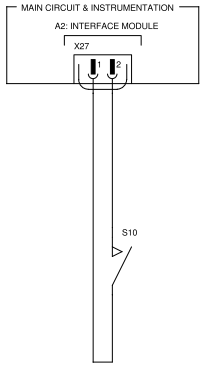 578810 Neutral Conductor Rupture Supervision
A broken neutral conductor in the 400 Hz cable combined with an unbalanced aircraft load could lead to a destructive phase-neutral voltage in the aircraft and to hazardous voltages between the aircraft chassis and the ground level. The NCR option secures that a broken neutral will be detected instantaneously.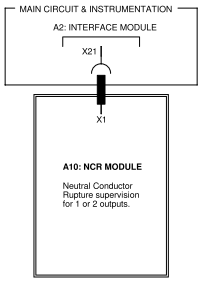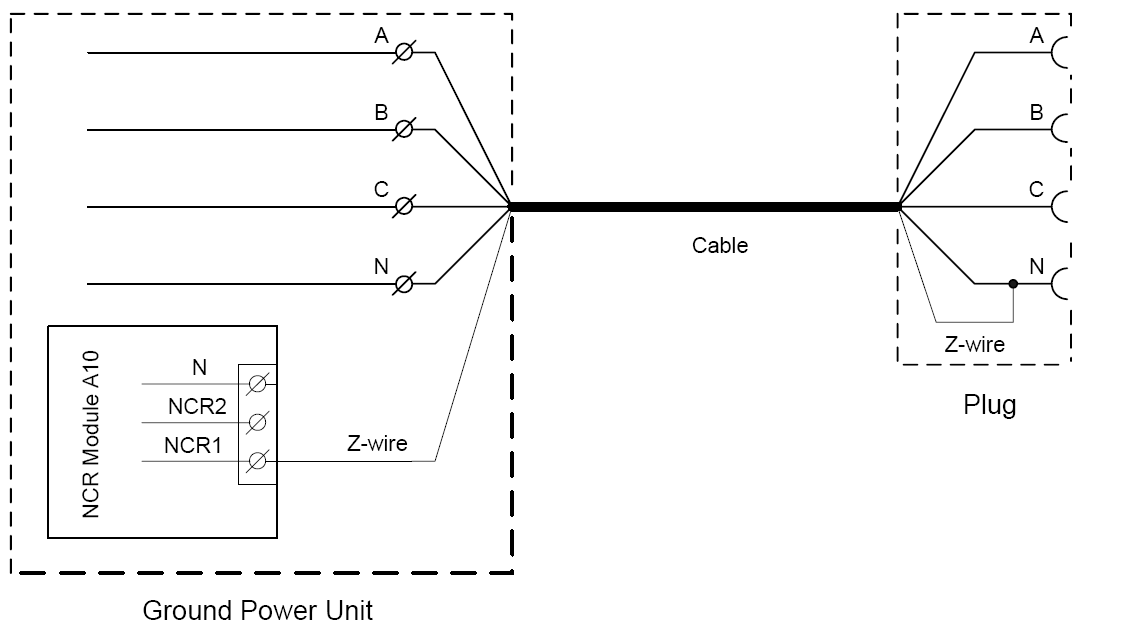 Wiring diagram for Neutral Conductor Rupture Supervision
Unbalanced voltage at the aircraft connector due to a broken neutral would add a 400 Hz voltage to the 28 VDC interlock voltage measured at the ground power unit. If the injected AC voltage exceeds approx. 10 VAC the output is disconnected. This type of error is recognised as an interlock failure by the ground power unit. Since the disconnection is a reaction against a heavy unbalanced voltage at the aircraft connector, it means that this type of supervision does not protect sensitive equipment in the aircraft. The NCR option protects personnel as well as the aircraft in case of a broken neutral.
578813 ACR 2400 Adaption
If the ITW GSE 2400 unit shall be connected to an ITW GSE 2400 ACR (Automatic Coil Retriever) , option kit 578.813 shall be used. The kit includes a Circuit breaker Q5 and terminal row X4. Note The ITW GSE 2400 must be configured to operate with the 2400 ACR, either as from the factory or via an ID Chip update via "Load Config File"
578814 Terminal Extension for 2 pcs of 7-core Cables
If more than 2 x cables per output phase are needed, for instance 2 ‖ 7 x 35 mm², the terminal extension allows connection of up to 4 x cables
per phase.
The kit consists of:
6 x brackets
1 x support bracket
Bolts, washers, spring leaf and nuts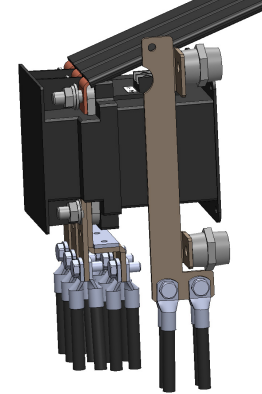 578815 RS485 Interface
As standard, ground power units are supplied with connections for RS232.
The RS485 Interface option provides a galvanic isolated RS485 connection and allow for multi-point connection.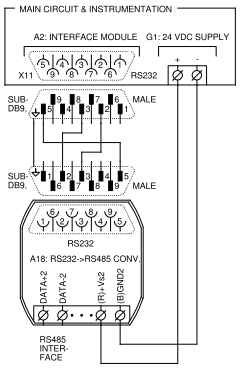 PIN Assignment for RS485 Interface
578817 Military Interlock System
For military aircraft, the interlock system must be switched from civilian interlock to military interlock by means of selector switch (S30) behind the front door. The GPU thereafter delivers 28 VDC on the E pin and this voltage is returned to the F pin by the aircraft.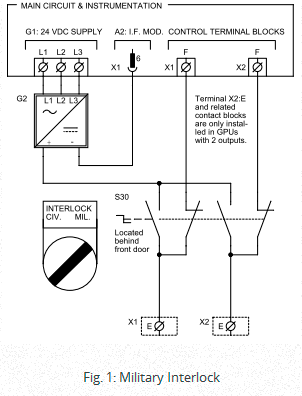 578829 Anti-Condensation Heater
In areas with high relative humidity, temperature drops cause formation of dew inside the GPU enclosure. On a long-term basis this can affect components such as relays, switch gears and printed circuit boards (PCBs). Dew formation can be avoided by installation of heating elements inside the GPU. During operation the waste heat from the circuits prevent dew from arising. In stand-by mode where the internal losses are insignificant, one 30 W anti-condensation heater automatically switches on thus preventing condensation.

591100 Auto Calibration Plug
ITW GSE's ground power unit of the  2400 series are all equipped with the patented Plug & Play facility that provides you with the best possible voltage quality at the aircraft plug. Right where it matters !
Further, the compensation is easily done within milliseconds by use of the Auto-calibration Plug shown below!
See how easy that is – watch the movie