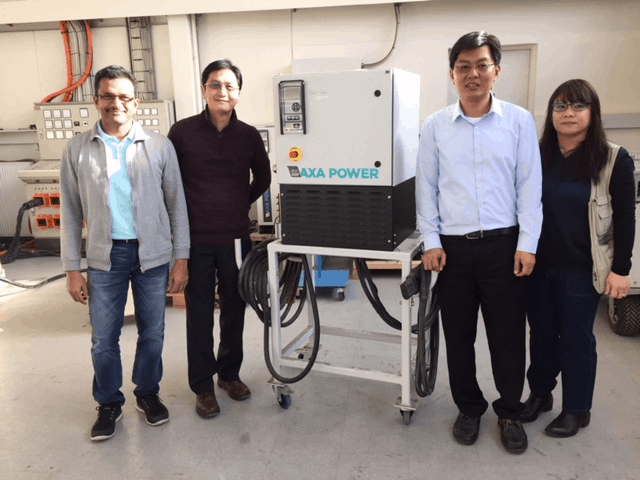 Asec Asia Pte Ltd. has just witnessed the test on a 1400, 28 VDC GPU for a customer in Singapore. The testing was led by Service and Commissioning Engineer Jeyalingam Kathirgamathambi (to the left).
This was the guests first visit to Denmark and they were  surprised by the difference in culture as well as the quietness at our plant and in the city compared to hectic Singapore. Believe that the ice cold weather was another surprise.
As we discussed over lunch, there is funny enough as many inhabitants in Singapore as in the whole of Denmark….no wonder that Denmark feels more quiet.