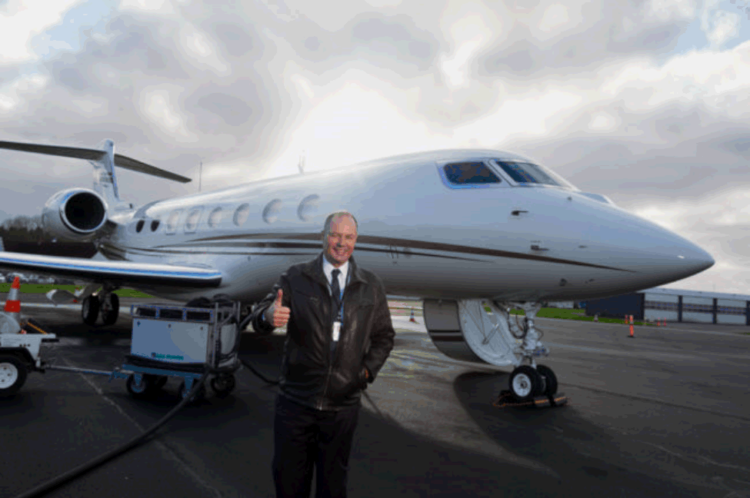 Recently, we performed a photo shoot at Hans Christian Andersen Airport in Odense, Denmark with our ITW GSE 2400 GPU alongside a private Gulfstreem 650 jet, which had just arrived from Singapore. After the 2400 GPU was connected to the plane and began supplying it with external power, we talked with the chief pilot Mr. Rodney Cook.
Rod explained that his aircraft is very sensitive to the quality of external power sources and that he was very impressed with ITW GSE's 2400 unit, saying he had never experienced such a fantastic power unit. "It's just spot on."
We were able to see why Rod was so excited about our power unit when he welcomed us inside his craft to evaluate for ourselves that the needle was indeed on 400 Hz – no more, no less.