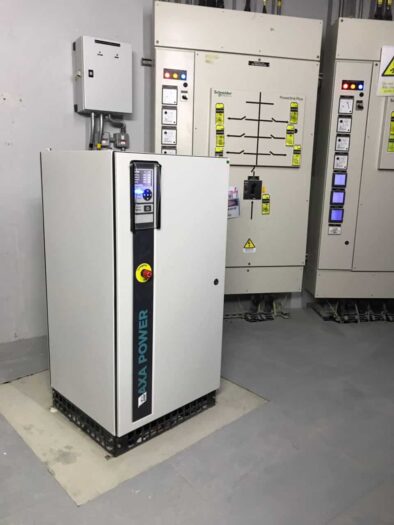 Back in 2015,  ITW GSE delivered 136 pcs of the AXA Power 2400 solid-state converter  to the Midfield project in Abu Dhabi airport.
Beginning of April this year, the ITW GSE team in Dubai began the commissioning of  the units. As of today (3. May), approx. a third of the units is ready to be taken into service.
Thanks to ITW GSE Service and Commissioning Engineer Antonio Utulo for providing nice photo.
For information,  ITW GSE has over 600 units installed in the UAE!!