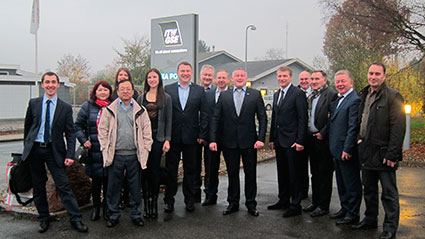 Visit from AEGE CLUB
From the 12. through the 14. November AXA Power had the pleasure of welcoming the AEGE CLUB in Denmark.
On the 13. November, the group visited the AXA Power factory to become more familiar with the ITW GSE products – especially  the new AXA 2400 GPU and the new Houchin 4400. On the following day, the group visited Copenhagen Airport to exchange point of views with their Danish colleagues.
Since 2001, AEGE has represented AXA Power. During this periode of time, AEGE has sold more than 1100 AXA Power units to the Russian market..