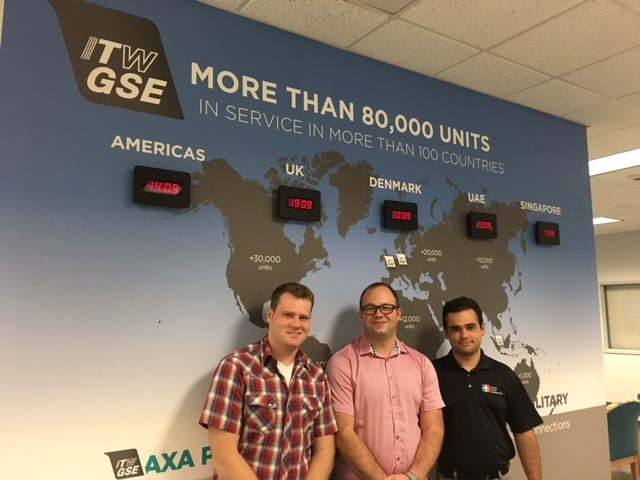 We are pleased to have representatives from Aviation Ground Equipment Corp (AGEC) here for product training on the ITW GSE Hobart 2400 ground power unit.
They also enjoyed a tour of the factory while gaining insight and knowledge about our latest developments and technology. Thank you for coming!
Pictured L to R:
Scott Leduc and Josh Murphy, guests of AGEC, Anthony Marafino, AGEC.