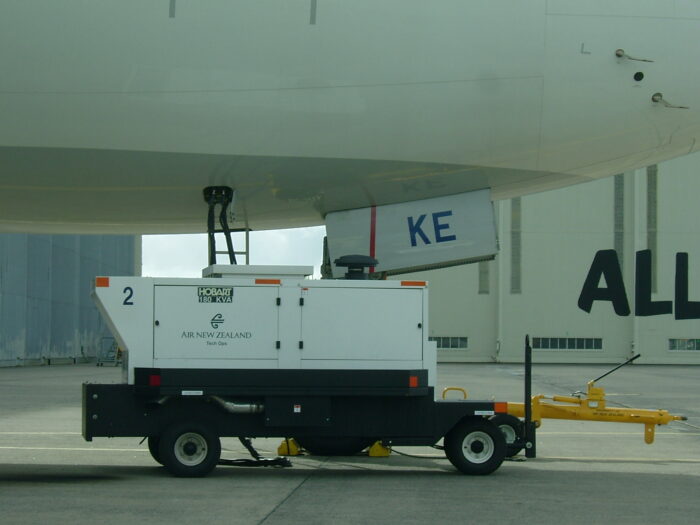 The Singapore office announces new orders to Australia, Taiwan (Province of China) and Air New Zealand to mention a few.
Steven Ng from the ITW GSE office in Singapore has sold a Hobart 180 kVA diesel unit. It will be delivered to New Zealand flagcarrier during May.
Air New Zealand
Is based in Auckland and operates scheduled passenger flights to various domestic and international destinations in countries across Asia, Europe, North America and also Oceania.
Air New Zealand has always been a great, loyal Hobart customer. Furthermore, we are pleased to deliver yet some equipment to their premises.