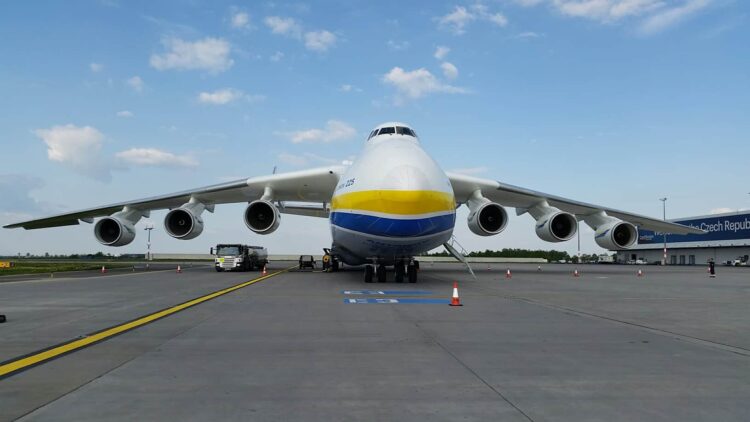 The Antonov AN-225 !!!
– the biggest airplane in the world.
According to CNN – this undisputed superstar of the skies — Antonov AN-225, the biggest airplane in the world — was taking flight on a rare delivery mission across three continents on May 10.
The Ukrainian cargo jet named "Mriya" is one of a kind. There is no other.
That's why the gawkers showed up Tuesday 10. in Prague. They watched in awe as this big boy defied gravity before it touched down at Vaclav Havel Airport in the Czech Republic.
Officially designated as the Antonov An-225, the plane was developed in the 1980s to carry the Soviet version of the space shuttle on its back.
Watch the videos and read all the details about this amazing giant that is more than twice as heavy as the Statue of Liberty  at CNN New Channel  
As the Photo shows, the Mriya was powered by a Houchin C690 from Company Menzies !