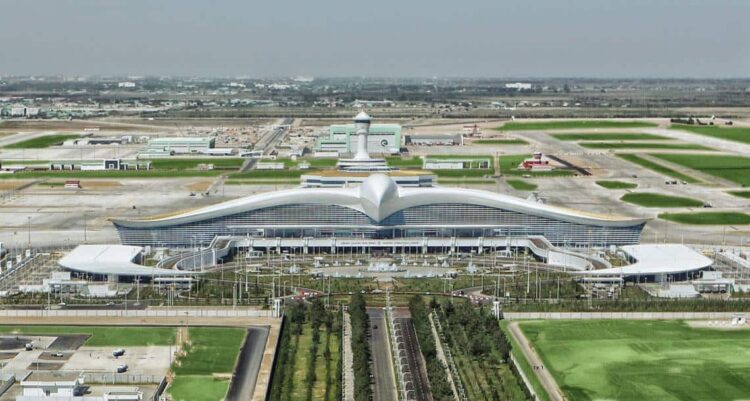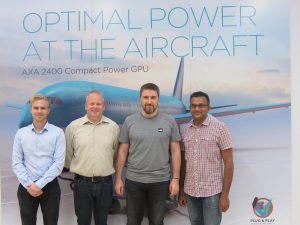 A sucessfull Factory Acceptance test for 4 x AXA 2400 compact GPU's for Ashgabat Airport have been performed 30 August 2017, and was witnessed by Mr. Serkan Baydemir from Polimeks Holding.
The GPU's are to be installed in a hangar.
Ashgabat Airport is already familiar with AXA GPU's since we also delivered 36 x AXA Power Coils and 27 Pre-Conditioned air units in 2015.
The airport is constructed by Polimeks, and the  main terminal is shaped as a bird, inspired by a famous national bird, Lacyn which is a falcon thus setting the new world record for the Largest bird-shaped building.
The photo shows: Martin Walsted (ITW GSE), Jesper Nielsen (ITW GSE), Serkan Baydemir (Polimeks) and Jeyalingam Kathirgamathambi (ITW GSE). We were pleased to welcome Serkan Baydemir!