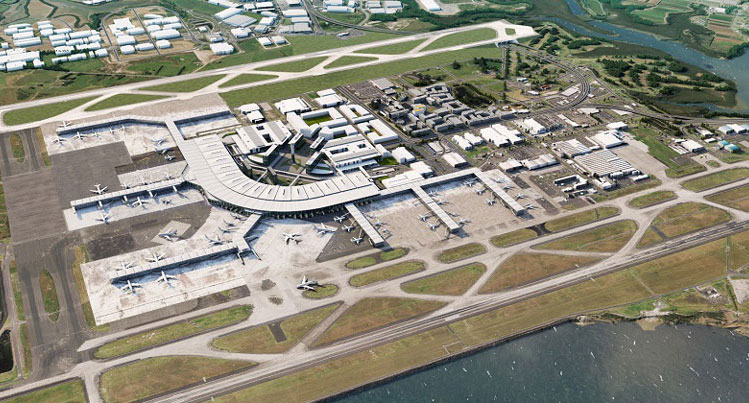 Congratulations to Auckland with the completion of the major expansion of the Pier B. An expansion that also includes refurbishment of Gate 17 and 18 with 10 pcs of ITW GSE 2400 units (Fixed Compact units and Power Coils) as well as 4 pcs of ITW GSE 3400 PCA 210/4.
During a meeting at Auckland Airport,  Xavier Charrondière, ITW GSE Sales Director, was asked by Tim Wilton, Engineering Services Manager at the airport, where he could see the PCA in service.  As there were no ITW GSE PCAs in New Zealand at that time, Xavier  contacted Melbourne Airport and organised a visit with short notice. Adam  Freebairn, our airport contact, unfortunately had another appointment. Therefore, he agreed that ITW GSE distributor, Peter Reidy, RATE Australia, showed his countryman  Tim Wilton the 3400 PCA. Peter confirmed the modular design and other benefits of the PCA – and Auckland airport decided for ITW GSE PCAs.
It's all about connections!