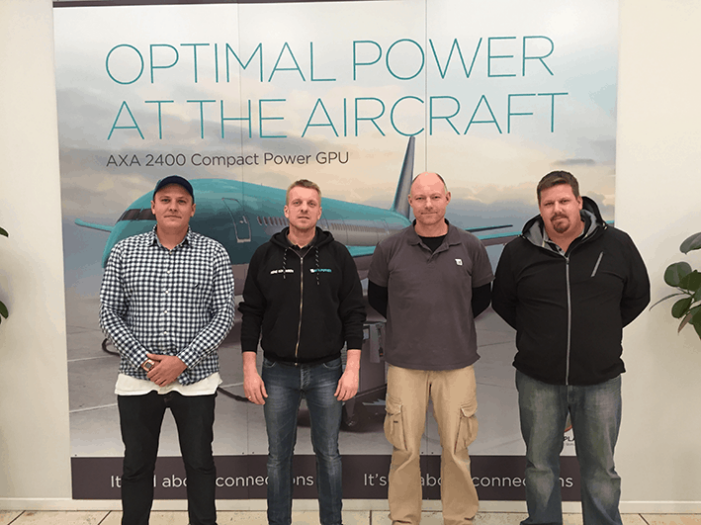 End of January, Callum Davey and Taylor Maclachlan from our Australian distributor, Rate came to the AXA Power facility for product training.
Chris Ringvig and René Vang Sørensen did their best to take the knowledge of the two gentlemen about the AXA 2300 and AXA 2400 GPUs as well as the AXA PCA units to an even higher level.
So Australians! Should you have any doubt re: the functionality of the AXA Power product range… the help is near. Simply contact Rate.