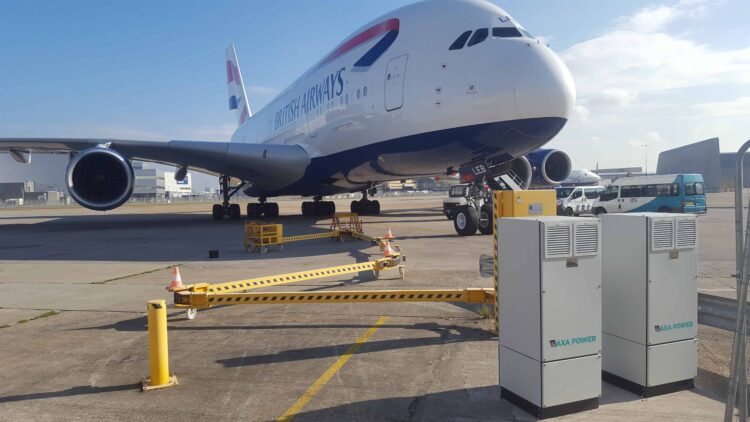 ITW GSE AXA Power's UK Service Partner, JLC Aviation Services Ltd, have recently completed the upgrade of 3 x British Airways stands serving their B787-8 fleet of aircraft at their principal Maintenance Base at Heathrow Airport.
The photo shows 2 x AXA 2400 90 kVA GPUs  together with a cable crocodile which was retained from the former installation. An A380 aircraft supplies the background scenery!
A total of 6 x AXA 2400 90 kVA GPUs and 2 x AXA 90 kVA mobiles complete this project and compliment more than 60 AXA GPUs already in active service across the site
.