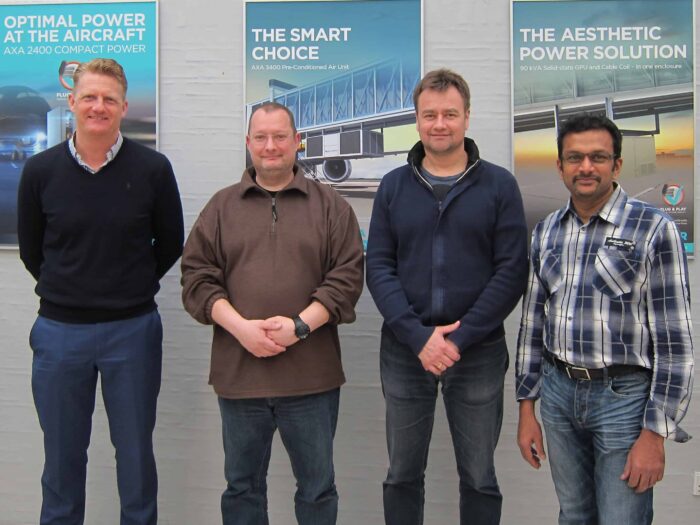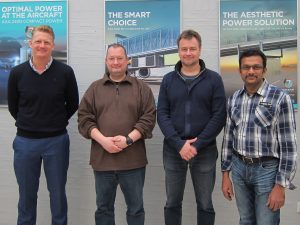 A successful factory acceptance test was performed for 12 x AXA 2400 GPU's to be supplied for FRAPORT AG, Frankfurt Airport am Main, Germany. The project is the replacement of the 400 Hz Ground Support Equipment for Station V6.  2 x AXA 2400 converters will be installed at Positions V164 and V166-V170.
FRAPORT AG chose ITW GSE AXA Power to be one of the preferred suppliers for 400 Hz, and with the latest project won, the amount of AXA Power converters have reached an impressive number of 150 units in Frankfurt Airport.
Participants in the Factory Acceptance Test:
Mr. Robin Wagener, Electrical Engineer (M.S.), Fraport AG, Central Infrastructure Management
Claus Frydenlund Hansen, J. Kathirgamathambi & Jacob Niclassen (ITW GSE)
It was a pleasure to have you here!