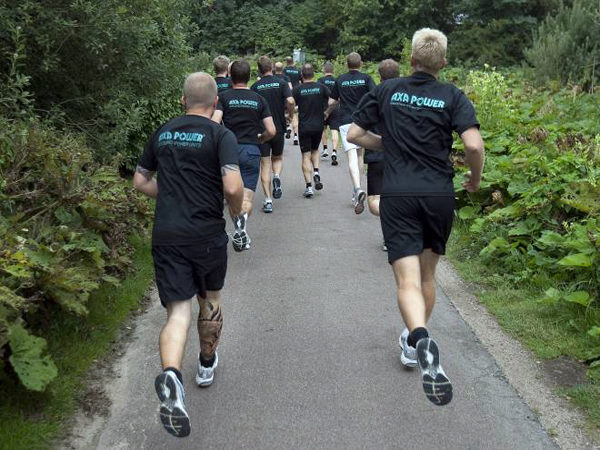 30 Minutes a day gives more energy!
The daily physical exercises from 11:00 through 11:30 gives the AXA
staff more energy to their everyday tasks and strengthen the team spirit
among the employees. AXA Power was recently in the Local Paper
"Fyens Stiftidende" as the paper has a health theme these days.
The journalist and photographer were present during one of our
exercise sessions and were surprised over the happy AXA staff
they met.