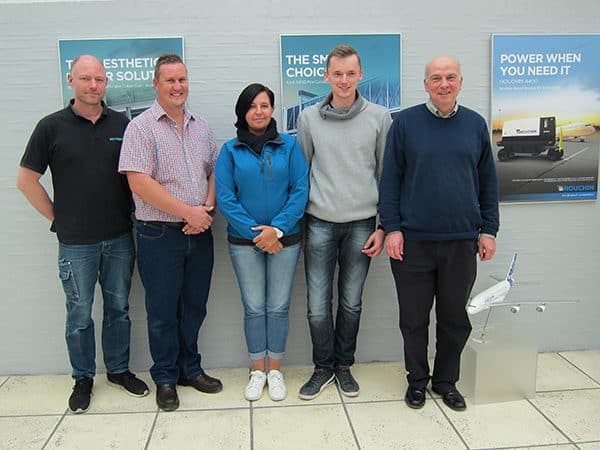 AXA product training
Marius Fourie, Parnis Airport Services, Joelandi Kruger, Astra Aviation  Corp, Terry Helm, JLC as well as Piotr Czerneiszewski, IT-Com can now boast themselves of knowing almost everything about the AXA 1400, the AXA 2400 as well as the AXA 2300 series of GPUs – at least if Service & Commissioning Engineer Chris Ringvig performed as well as he usually does. When asked about the AXA product training, Joelandi gave a big smile and said JUST GO FOR IT !
Thank you all for joining the course. A special thanks to Joelandy and Marius who have come all the way from South Africa.
Below photo shows the happy participants and Chris Ringvig(left), Marius Fourie, Joelandi Kruger, Piotr Czerneiszewski and Terry Helm