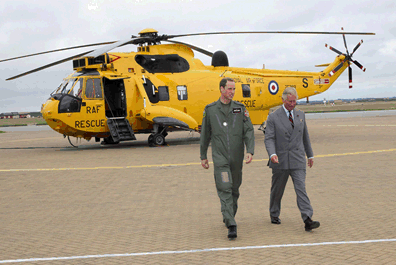 to supply UK's new Search
and Rescue facilities
with aircraft power
The UK's SAR bases will be operated by Bristow Helicopters who were awarded the contract by the UK's government to operate the 10 strategically located bases across the UK. They will take over this roll from the UK's military services who have operated this service over the past 70 years.
Balfour Beatty
Seven new hangars will be built via Balfour Beatty – as Bristow's appointed infrastructure partner – at a cost of approx. £40m, with three existing sites being refurbished. The seven new hangars, located at Inverness, Humberside, Caernarfon, St. Athan, Newquay, Prestwick and Manston will each be equipped with 2 x AXA 2400 90 kVA GPU's and will become operational from April 2015.
One of the most famous recent military SAR pilots is shown below. Maybe you recognise him?