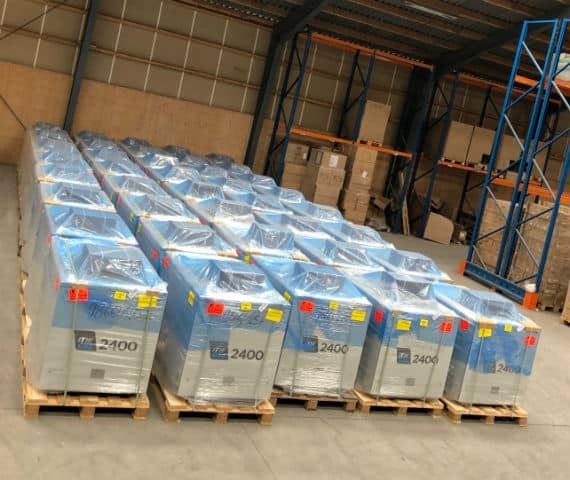 By 2020, the air traffic of Bangkok enters a new beginning, when the new Satellite terminal opens in Bangkok's Suvarnabhumi Airport. The new terminal allows the airport to handle approx. 65 million passengers, and makes it one of the biggest international airports in Southeast Asia and a regional hub for aviation.
ITW GSE has the honor of supplying Ground Power Units and Pre-Conditioned Air units to this great project. During these days, we are shipping off 36 pieces of PCA units (210/4) and 72 pieces of Power Coils.
This great project is based the good cooperation between ITW GSE and Bangkok's Suvarnabhumi Airport, as GPUs from ITW GSE are already installed at the current terminal, where the units have proven to be reliable and requiring low maintenance, hereby ensuring a maximum uptime.
We look forward to seeing the new units up and running in the new Satellite terminal.