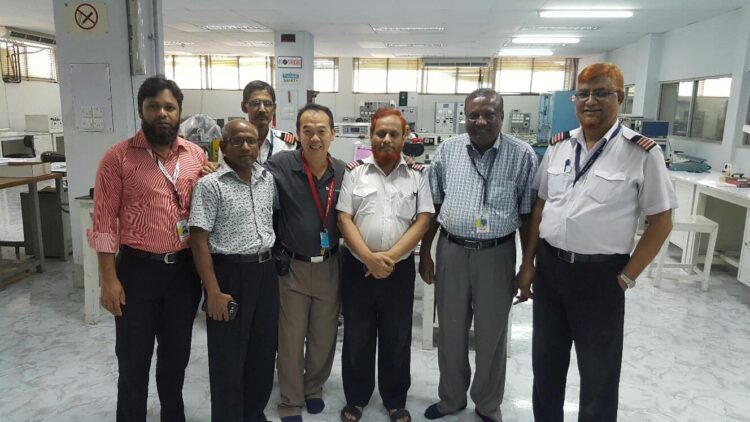 Patrick Soh from the ITW GSE Singapore office just commissioned a 2400 AXA GPU incl. 28 VDC supply at Biman Airline's Equipment Test Facility.
All the people of Biman Engineering were very supportive during the commissioning and they are very happy with the AXA 2400, says Tanvir Bin Tazzaque, V.P. of Crown International Corp who is our local partner.
Thank you to all for this great piece of news.