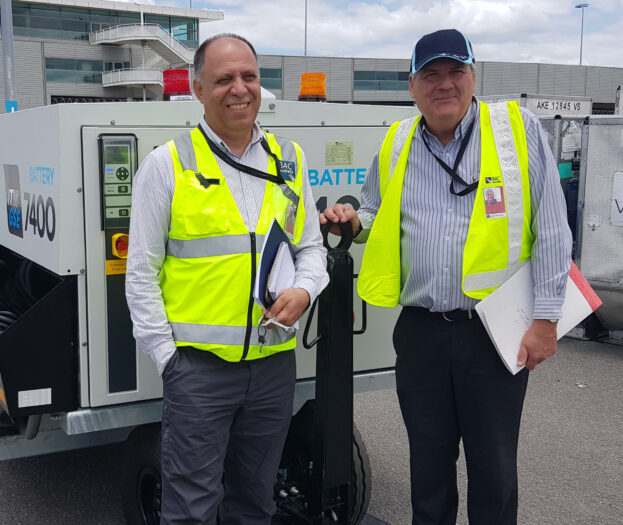 Brisbane Airport has now taken delivery of the first battery powered ITW GSE 7400 e-GPU to be delivered in Australia and the Asia Pacific region, demonstrating their commitment to reducing carbon emissions and providing efficient ground power solutions for their customers.
The ITW GSE 7400 GPU is a zero-emission alternative that uses battery power instead of conventional diesel, meaning it is practically clean and silent.
Airports like Brisbane can make a giant leap forward by replacing diesel GPUs with ITW GSE 7400 eGPUs. In this way, airports can reduce their CO2 emissions by 90% and the NOx emissions completely at the place of work.
The photo shows the delivery acceptance by Mr Costel Mustatae and Mr Chris Slattery of Brisbane International Airport.
Kudos to our appointed distributor in Australia RATE (Australia) Pty Ltd making this happen!