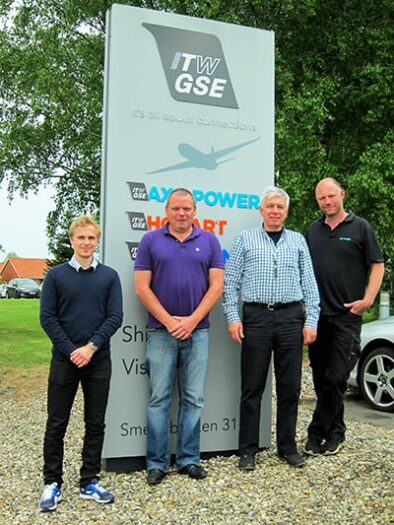 This week Dean Moffatt, JLC UK and Milan Surjancev, CAD Professional Systems, Serbia came to ITW GSE AXA Power to learn how to service the AXA 2200, AXA 2300 as well as the AXA 2400 range under the supervision of Chris Ringvig.
Several years back, ITW GSE AXA Power, employed Slavisa Krstic who is born in Serbia. Naturally, it brought the smile at the faces of  Milan and  Slavisa to meet a fellow-countryman and to  be able to speak their native language when they met in the factory and also during the evening meals.
Its all about connections !
From left to right
Martin Walsted, AXA Power
Dean Moffatt, JLC
Milan Surjancev, CAD Professional Systems
Chris Ringvig, AXA Power