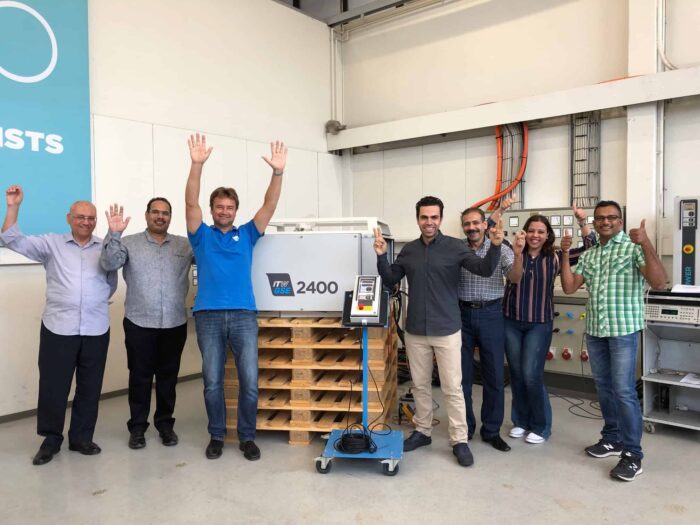 We are pleased to host representatives from Cairo Airport Company, ThyssenKrupp Elevators Egypt and our appointed distributor EMECO for a factory acceptance test of 24 x ITW GSE 2400 bridge mounted Ground Power Units, to replace old GPU's in terminal 3.
ThyssenKrupp installs the ground power end 2019.
The ITW GSE 2400 series is the market's best choice when it comes to point-of-use 400Hz solid-state, Ground Power Units. It is the market's smallest 400 hz GPU which means a lot in a congested airport area. Also, it is very reliable and robust. Due to its patented Plug & Play voltage compensation system, the 2400 compact has a supreme output voltage at the aircraft plug, right where it matters.