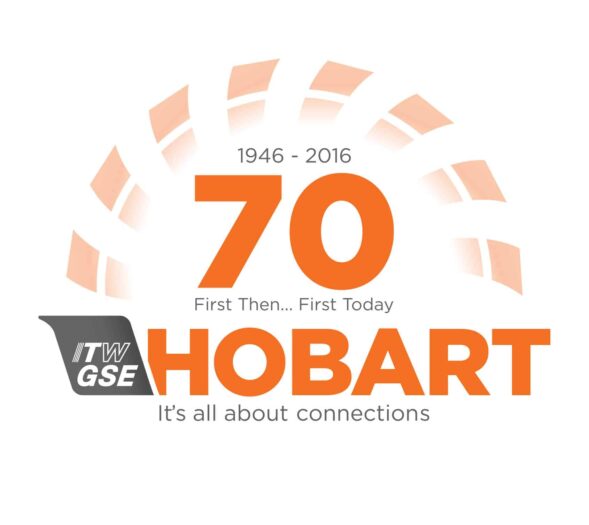 Always a good student, electricity provided a whole new world for Hobart to explore" – The Industrial Hobarts written by Peter Hobart.
What was once a humble, family-owned company has evolved into the most recognized power support equipment manufacturing in the aerospace industry today. However, C.C (Charles Clarence) Hobart's story begins not with the fame and recognition it denotes today, but rather in the foothills of the Green Mountains ten miles southeast of the quaint town of Westford, Vermont. He was a modest carpenter with dreams of graduating college and becoming a lawyer. However, life had bigger plans for him.
"
After completing his law degree and moving to Cincinnati to pursue his profession, his career was halted when he discovered the city was already well-stocked with lawyer. It was then that something else grabbed his attention – electricity.
C.C Hobart found that he loved to tinker with electrical equipment. He became convinced that he could manufacture improved versions of the Edison bipolar generators that would be less expensive and better adapted to the needs of his customers,".
Consequently, in the late 1800's, Hobart Electric Company emerged. Electricity wasn't the only trade that fascinated Hobart. Welding intrigued him as well. Thus, according to an online article on HobartBrothers,com, by 1925 he also became preeminent in the welding field and he configured his business into Hobart Manufacturing Company.
Eventually, the company incorporated a power systems division, which became the most profitable line. The engineering focused heavily on directed battery charging that Hobart Manufacturing Company redesigned to be highly-efficient in intelligent, fail-safe chargers that would read a battery's discharge and recharge it accordingly. This advanced, reliable equipment helped mold the company into what it is today.  "In the mid-1940's, Hobart launched what is now known as Hobart Ground power after being approached by American Airlines to design a generator specifically to start aircraft engines," (HobartBrothers.com) Thus, the ground power unit was established.
A key growth for these ground power units was with the airline industry through the Airline Deregulation Act of 1978. "The federal government stepped away from regulating fares and service, and the ensuing upheavals in the airline industry created two strong trends that emerged from the tumult start-ups and bankruptcies: lower fares and more passengers". Hobart's product was known as the Rolls Royce of ground support equipment being offered at a Chevy price. Sales spiked!
When the company realized that ground power was increasing passenger miles due to lower fares, the company developed a "surround the plane" concept to "guide acquisitions for the Power Systems Division". Essentially, the idea was to encircle the plane with all of the provisions the craft needed post-flight. When the concept took off like a bullet Hobart decided to expand the company by acquiring Wollard Airport Equipment, which crafted passenger stairs, portable baggage loaders, passenger bridges, carts, mobil work platforms, commissary trucks and lavatory service trucks. With a full round-up of service equipment, Hobart then completed the line with state of the art technology through the purchase of Nova Electric, a business that manufactured uninterrupted power systems that could convert 60 Hertz power to 400 Hertz power.
Later, the company designed units that were more rugged and could withstand harsh weather. This led to the successful line of ground power units Hobart boasts today. "In 1989 Hobart renamed its Power Systems Division as Hobart Airport Systems and its advertising proudly displayed how it could now surround the airplane with its ground service equipment". Today, the machinery embraces easy access, low emissions, operator and technician friendliness, and reliable and high efficiency for low operating costs. From humble carpenter, to aspiring lawyer, to industry leader, C.C Hobart's name left not only a legacy, but an empire.
Resources:
Hobart, Peter C., and Michael W. Williams. The Industrial Hobarts. Virginia Beach, VA: Donning, 2004. Print.
"