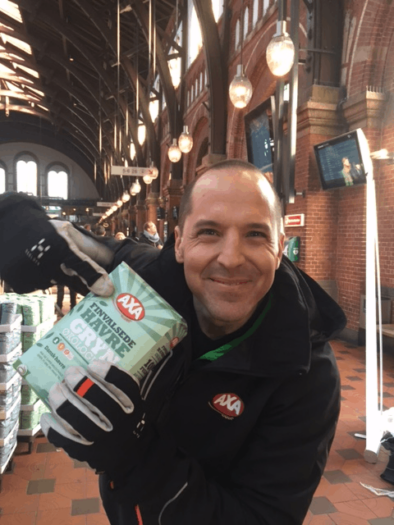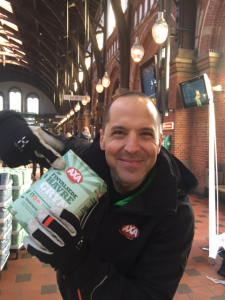 Well, Chris MacDonald certainly was promoting an AXA brand at Copenhagen Central station last Friday! This is where one of our sales managers returning home got the snap shot.
However, as it appears, it was not the AXA Power brand although Chris is a great fan of AXA Power and vice versa.
At ITW GSE AXA Power, we have had the pleasure of listening to Chris at several occasions. We know for sure that Chris has got the Power! Therefore, we are convinced that he did a good job for AXA (oatmeal)  last Friday!
About Chris who is known by almost every Dane:
Chris MacDonald (born 10 January 1973 in Seattle, USA) is an American presenter and personal opinion writer who has lived in Denmark since 1999. He lectures and workshops on healthy lifestyle, motivation, personal development, leadership, coaching and team building across Denmark.