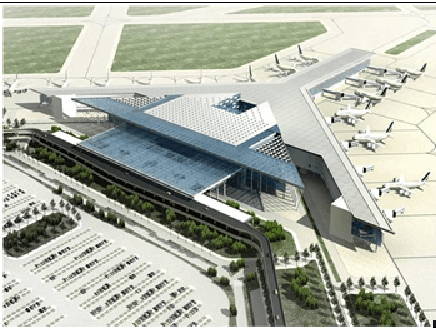 Islamabad recieve new units
Earlier this year, we delivered  9 pcs of AXA Power 400 Hz GPUs to Jinnah, Karachi.  In order to standardise their 400 Hz equipment, Pakistan Civil Aviation Authority has ordered another 32 pcs of AXA Power units and last week, we had the pleasure of conducting a Factory Acceptance Test of those units at our premises in the DK.
The delivery of the units, that will go to Islamabad, is expected to take place during June and the installation before the end of the year.
By the end of the year, AXA will have equipment installed in the airports of Islamabad, Karachi, Lahore and with Pakistan International Airlines !
ITW GSE AXA Power was awarded because of:
– Technical know how and expertise
– Product performance
– References in the world and the region
– Local support including service centre in Pakistan
Participants in the FAT:
* Osman Saeed Khan
Additional Director (E&M) Islamabad Intl Airport project
Mott Mc Donald Consultant Engineer
Xavier Bayarri, Project Manager, Adelte
Angel Sanz, Project Manager, Adelte
David Feuga
Area Manager at ITW GSE AXA Power Branch office Dubai
* Claus Frydenlund Hansen
Project Manager, ITW GSE AXA Power HQ
* Réné Vang Sørensen
Service & Commissioning Engineer, ITW GSE AXA Power HQ