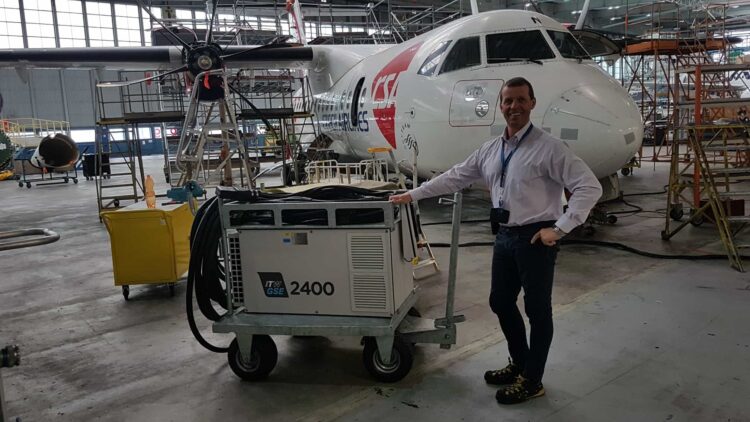 Long lasting relations are nice and make you feel comfortable – like meeting an old friend that you have not seen for a while but with whom you immediately connect.
This is fortunately the case with many ITW GSE customers and distributors. For instance with our Czech distributor Elfis and our mutual customer Czech Airlines Technics, , an aircraft maintenance company based at Prague Airport with  90 years of experience within aviation.
Back in March, Elfis delivered and commissioned 2 pcs of ITW GSE 2400 GPUs – one fixed 120 kVA and one mobile 90 kVA to Czech Airlines Technics. In fact, the delivery was a complete turn key delivery that included deinstallation, installation, moving, commissioning and training.
Actually, one of the first mid-European customers of the AXA Power brand was Czech Airlines who ordered 3 mobile units (according to the memory of the editor) and came for the Factory Acceptance Test around 1995 – at that time lead by engineer Jan Lês. Somebody at Prague airport may still remember Jan.
Thanks to Czech Airlines Technics for choosing ITW GSE power for their fleet. That's customer loyalty matched with product reliability.