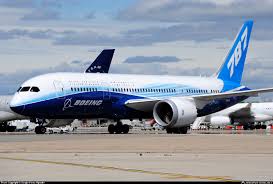 Engine Start of Boeing 787 Aircraft using Fixed Electrical Ground Power at gate
To ensure seamless operation of the AXA 2300 and the AXA 2400 Ground Power Units –  in the rare cases of a non-normal engine start of the B787 – a new software version is required.
The updated software has been successfully tested on Boeing 787 aircraft from Norwegian, Virgin Atlantic, United Airlines and most importantly at the Boeing 787 lab.
We kindly request customers with GPUs of the below types  to fill in the attached reply card and to forward it to service@itwgse.com. In return, you will receive new software.
The software change concerns FEGP units with the below designations:
3GVC-200/260-N, 3GVF-200/260-N, 3GVH-200/260-N, 3GVT-200/260-L
3GWC-200/260-N, 3GWF-200/260-N, 3GWH-200/260-N, 3GWT-200/260-L