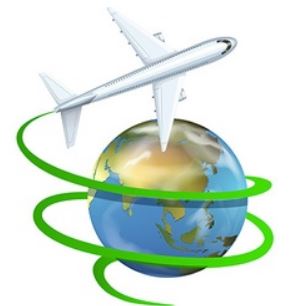 November Said to Have seen Greatest Number in Freight Volume and Passenger Increases
This month, the Airport Report Today from the American Associate of Airport Executives (AAAE) highlighted an announcement from the International Air Transport Association (IATA) that the global air freight volume increased by 6.8 percent this past November from the year prior. "Air cargo enjoyed a strong peak season in November," stated Alexandre de Juniac, the IATA's director general and CEO, in the report. He added, "There are encouraging signs that this growth will to continue into 2017, particularly with the shipment of high-value consumer electronics and their component parts."
Furthermore, AviationPros.com published an article outlining last November's surge in success as also being a result of higher passenger demands and investment returns. Consequently, the 2017 year is predicted to be profitable for the aviation industry. Refer below for more information.
November Global Passenger Traffic Sky-High
Boonsong Kositchotethana, January 16, 2017
Source: McClatchy
Jan. 16–Global passenger traffic in November last year showed the strongest growth in nine months, reflecting a pickup in the worldwide economy. The growth, measured in total revenue passenger kilometres (RPKs), leaped 7.6 percent compared with November 2015, according to the International Air Transport Association (IATA). Load factor strengthened by 0.8 percentage points to 78.9 percent in November with aircraft, measured in available seat kilometres (ASKs), increasing 6.5 percent.
Meanwhile, global air freight volumes that month increased by a robust 6.8 percent year-on-year, underlining the strong 2016 peak season for air cargo. "As the stimulus effects from lower oil prices recede in the rear view mirror, the strength of the economic cycle will play a key role in the pace of traffic demand growth in 2017," IATA director general Alexandre de Juniac said in a statement.
In 2017, for a third consecutive year, the industry's return on invested capital will exceed the cost of capital, he added. But, Mr de Juniac cautioned that uncertainty lies ahead with the threat of terrorism, questions over the durability of the economic upswing, rising oil prices and increasingly protectionist rhetoric.
'The industry has reshaped itself and strengthened its resilience to shocks. We should see another solid year of collective profitability for the airlines in 2017. But we must be vigilant," he said. In November, international passenger demand rose 8 percent year-on-year, with airlines in all regions showing growth with load factor edging up 0.9 percentage points to 77.1 percent.
Domestic travel demand that month rose 7.1 percent year-on-year, although results continued to vary widely, with China, India and Russia showing double-digit growth while demand declined in Brazil and Japan. Load factor improved 0.8 percentage points to 82.2 percent.