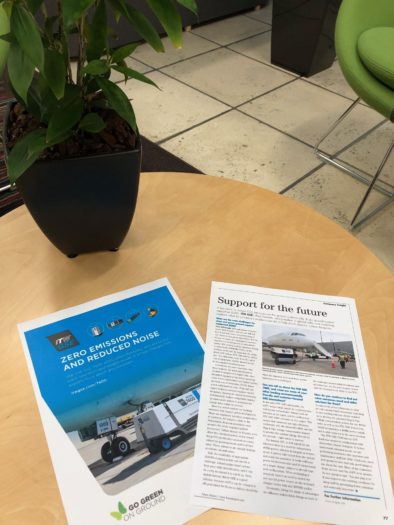 Future Airport Magazine has looked into the economic opportunities of battery driven GSE. If you are looking for environment friendly GSE and a better work environment for your ground handlers,  keep on reading.
Electrically driven ground support equipment is one of the key drivers to reduce CO2 emissions in airports, but the initial investments are higher than those of the engine driven.
However, looking at the lower operating cost, lower maintenance, and higher uptime, the electrically driven GSE has a much better total cost of ownership (TCO), only calling for careful budgetary planning for the initial investments.
Click to see the full article from Future Airport Magazine: