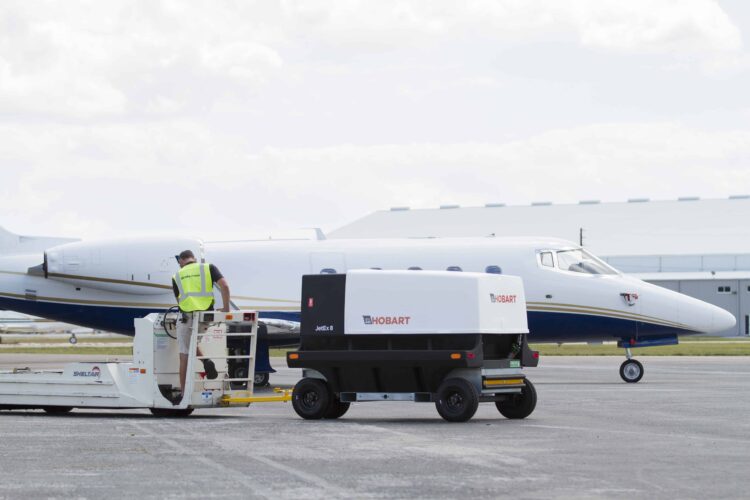 Since becoming the first domestic manufacturer of Aircraft Ground Power equipment in 1946, Hobart has continually developed new products to meet the ever-changing requirements of the Aerospace industry. Some of the machines' greatest assets are their recyclable qualities. The major components are manufactured from fully recyclable Polyethylene, which is unique in the ground power industry. Unlike other commonly used materials, Polyethylene components can be easily recycled and reused, minimizing both environmental impact and end of life disposal costs. ITW GSE vision is to supply the cleanest, most reliable and cost efficient GSE systems to the aviation industry. As a result, ITW GSE has and will continue to remain strong players in the industry, especially as forecasts predict higher demands for GSE in the near future. Check out TechSci Research's on the most recent estimations.
According to the International Air Transport Association (IATA), the airline industry saw 3.6 billion passengers (the equivalent of 48% of the entire population) and 52.2 million tons of cargo (worth $6 trillion) transported by air in 2015. Much of this has been due to declining fuel prices and the evolution of Low Cost Carries (LCC). Because of the recent surge in passenger and cargo count, there has been an augmented demand for ground support equipment (GSE).
To accommodate the expanding industry and support ground level mobility and procedures, the GSE market is expected to cross $24 billion by 2021. That market has been segmented into two different sectors, electrical and non-electrical equipment, the non-electrical equipment dominating the globe. It is forecasted that this line of equipment will continue to lead the industry into the next five years. However, there are claims that electrical equipment will supersede non-electrical GSE because of growing interest in emission-free equipment, which is owed to increasing environmental concern.